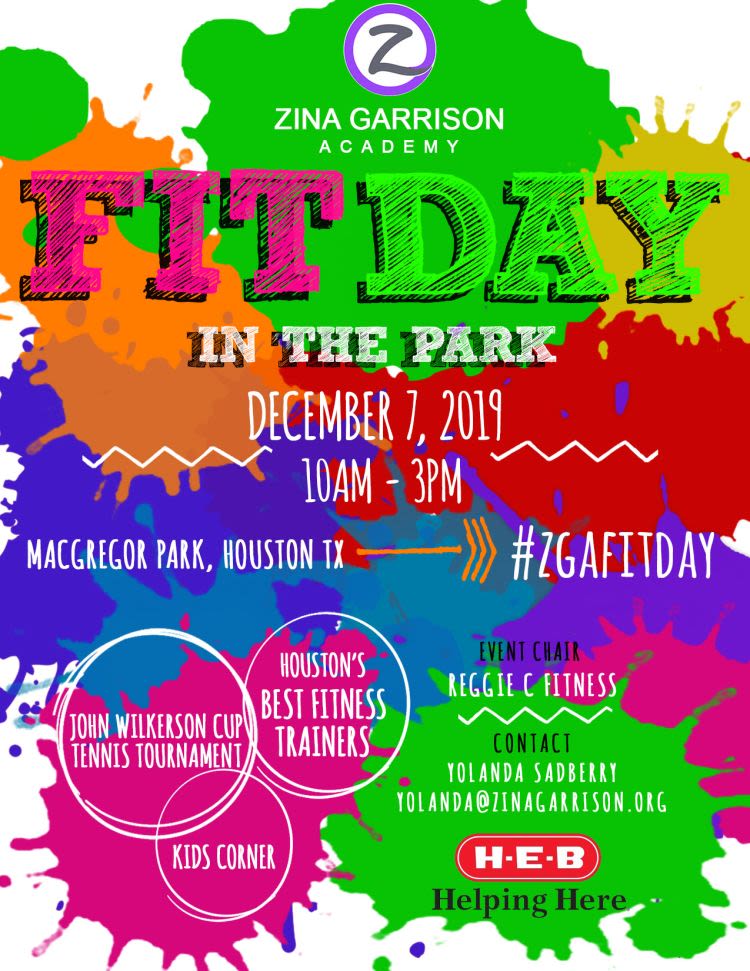 The annual Fit Day hosted by the Zina Garrison Academy will be underway on December 7, 2019. Festivities begin at 10:00 AM at MacGregor Park (5225 Calhoun Road, Houston, TX 77021). This event brings the community out to an under-utilized park to celebrate fitness in the community. With new events and partners every year you can expect for Fit Day to be a great day for all.
100% of all proceeds benefit ZGA
We can't wait to see you there!
Click Here for More Information About ZGA!