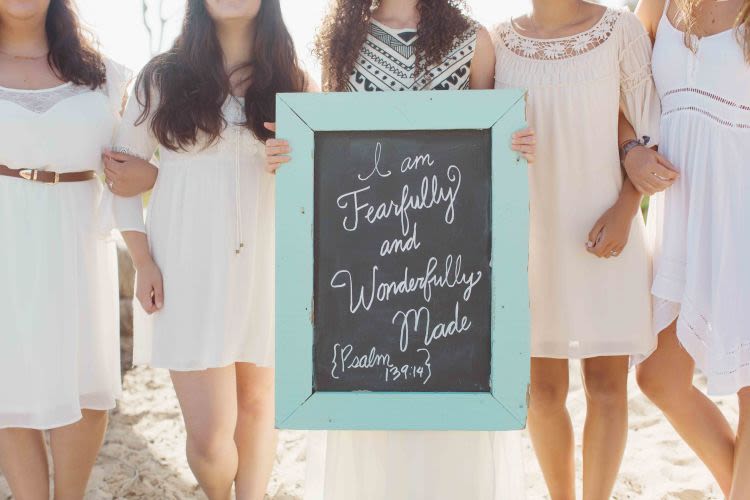 Your tax-deductible financial support makes it possible for Wonderfully Made to continue the life-changing work we do. Thank you for partnering with us to invest in the lives of today's modern young women.
ABOUT WONDERFULLY MADE
Mission:
Wonderfully Made is a voice of love and truth to today's generation of teenage girls and women. We exist to share the truth about your value and worth. To spread the simple, life-changing message that you are not an accident — that you have been fearfully or lovingly and wonderfully made by God for a unique purpose.
We are a Christian based 501(c)3 nonprofit organization dedicated to helping today's young women discover, strengthen, and reclaim their true value and worth. Through our conferences, films, Bible studies and online community it is our desire to see our generation of girls and women rise up and live healthy, whole lives of lasting purpose, beauty and worth.
The Issues:
Today's young women are having a hard time believing that they are wonderfully made:
Only 2 % of women describe themselves as beautiful
Up to 20% of girls age 10-19 are experiencing episodes of major depression
1 in 3 girls are sexually abused by the time they're 18
Over 10 million women in the U.S. are facing a life or death battle with an eating disorder
3 out of 4 American women struggle with disordered eating
The prevalence of self-injury among teenage girls and young women is rising dramatically.
1 in 3 teens, 33%, experience abuse in their romantic relationships, including verbal and emotional abuse, physical or sexual abuse.
Approximately 100,000 American girls are entering into prostitution each year
Wonderfully Made is a 501(c)3 Christian-based non-profit organization. All donations are tax-deductible.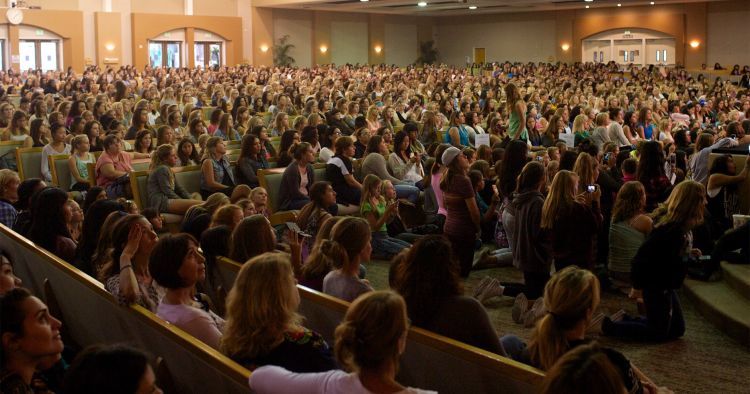 What Girls and Women are Saying:
Over ten years ago, God transformed my life through Wonderfully Made and forever changed my heart. All the brokenness I felt was redeemed by God through the women in Wonderfully Made. The love and faith that I'd known growing up was reignited and renewed by reading Scripture and having an intimate relationship with the God who I no knew created me for a purpose. Jesus came alive to me and I was taught the true meaning of femininity and God's design for beauty and love. I found a community of real women who became my sisters and are my most treasured friendships in my life to this day.
— Kayla
"This conference was amazing! All my friends and I had something to relate to. And I believe God worked in the lives of my friends and I because we left the conference knowing more and more about God and just more amazing things he has done to other people's lives. And just knowing that we are created wonderfully by God."
— Sarah
"I have struggled with self-confidence to this very day. I've recently been working on finding out who God says I am. I don't want either of my daughters to go through what I have. This event was just as powerful if not even more for me as a 39-year-old mom as it was for my 13-year-old. I look forward to coming back every year and can't wait to bring my younger daughter when she's 13."
— Tracy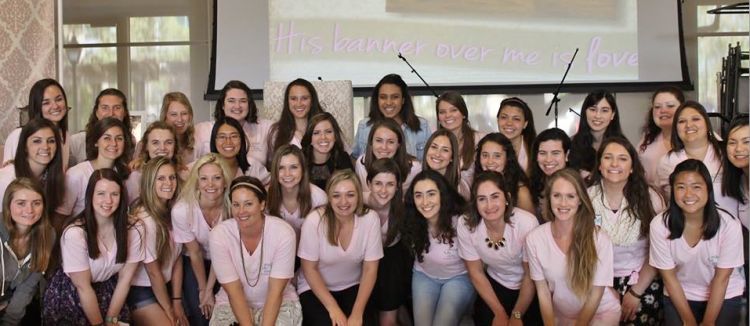 The Story of How Wonderfully Made Began by our Founder Allie Marie Smith
I started Wonderfully Made my sophomore year of college after battling severe depression, poor body image, insecurity and witnessing so many of my close girlfriends go through similar issues such as such eating disorders, self-harm, promiscuity and drug and alcohol abuse.
In high school, I got straight A's in school, excelled in athletics and was well-liked by my popular group of friends. From the age of twelve, I began having severe feelings of low self esteem. Clinical depression eventually set in and questions flooded my mind about the purpose of my existence.
I battled depression all throughout high school, but everything changed when I was 18. My depression became so paralyzing that I was hospitalized two weeks after graduating summa cum laude. I was discharged and the depression worsened. Weeks later I hopped in my car and drove in search of the Golden Gate Bridge with the plan to jump. God intervened and I got a flat tire. A wonderful older man came to my aide and called Tripple A. I drove home with renewed hope that maybe I could go on.
In the midst of my brokenness I became fully aware of my need to truly know God. It was through her darkest hours that God became real in my life. My faith became genuine and personal as I began to read the Bible for the first time. Though I've had setbacks, depression was replaced by hope as I received the proper help. One day, I uncovered a beautiful treasure in Psalm 139, "I praise you, for I am fearfully and wonderfully made. Wonderful are your works; my soul knows it very well."
I can still remember the first time I read Psalm 139 and thought 'how come I never read this before? This is so beautiful." I just felt like every girl needed to know that she was fearfully and wonderfully made by God. She wasn't an accident. She was created for a beautiful purpose.
After reading Psalm 139:14, I felt compelled to tell every girl the beautiful truth I had found in the Psalms and especially point girls to the One source of their true identity and worth. I knew it was a calling in my life to share this verse to multitudes of girls. It was my starting point to not only share that girls were fearfully and wonderfully made, but to help start their relationship with Christ and ultimately discover their true identity. Since the beginning, God has well over ten thousand girls and women through our programs and events.

Thank you for considering support the work of our tiny, but mighty and far-reaching ministry. We could not exist if it wasn't for the prayer and financial support of individuals like you.