The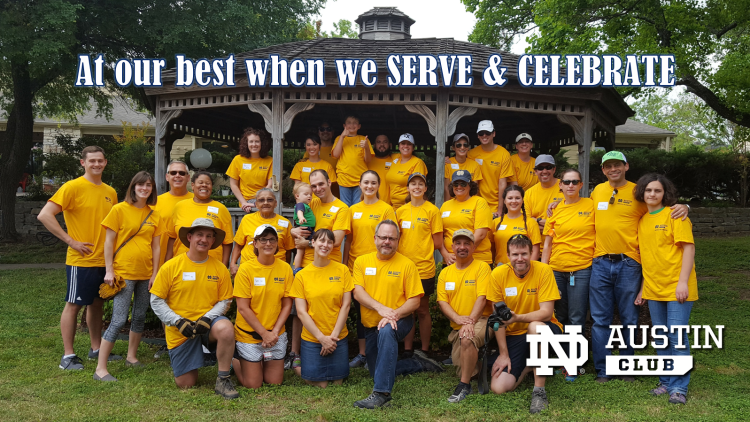 ND Club of Austin is the official home for Notre Dame friends, family, and alumni in the Central Texas area. Our mission is driven by our collaborative pursuit of 6 key priorities: Camaraderie, Catholic / Christian Spirituality, Communications, Community Service, Continuing Education, and Current Students.
Membership dues and funds donated to the ND Club of Austin cover our nominal operating expenses and allow us to coordinate Notre Dame programming in the Austin-area. Thank you for your generosity!
As always, any donation made to the ND Club of Austin is tax-deductible.
You may also be interested in learning more about donating to our local Scholarship Fund or our Summer Service Learning Program (SSLP) Fund!
Go Irish!