The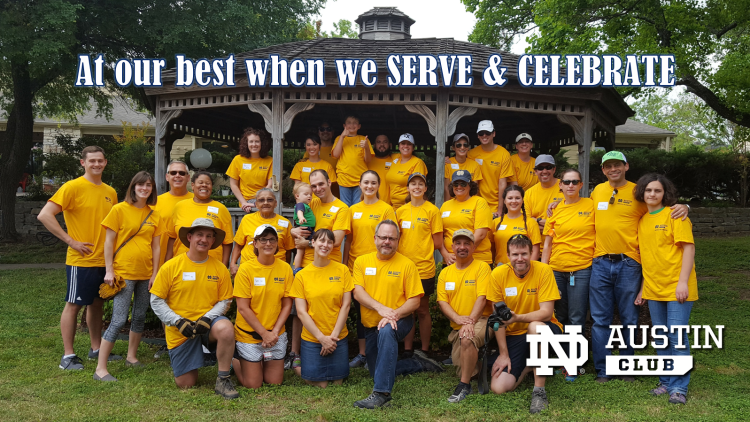 ND Club of Austin is the official home for Notre Dame friends, family, and alumni in the Central Texas area. Our mission is driven by our collaborative pursuit of 6 key priorities: Camaraderie, Catholic / Christian Spirituality, Communications, Community Service, Continuing Education, and Current Students.
While we are generally able to operate on a revenue neutral basis, with membership fees covering our nominal operating expenses, we work diligently to raise resources for our scholarship fund, which helps deserving local students defray the cost of what we would argue is one of the finest college educations available in the world.
While some clubs across the country maintain their own grantee selection process, we choose to rely on the university's experts to delve into each applicant's personal financial situation and choose the appropriate recipient.
We invite you to contribute to our scholarship fund to enable us to increase our financial support for these students and their hardworking families.