HAND (Human Assistance for Necessary Development) International Inc, is a 501 (c) 3 of the internal revenue code nonprofit organization set up to provide sustainable assistance to less fortunate children in impoverished countries by empowering them to be useful and therefore useful to their country. The organization forms partnerships with local public schools, orphanages and the juvenile court systems in country such as Haiti where we are currently working. One of HAND International goals is to: Foster a commitment to young people that promotes pro-social friendships, pro-social behavior, strong interpersonal skills, and reassert a sense of hope in the future.
The child projects a hope of growth. He engenders, in most part, the joy of living. He is the hope of tomorrow. But because of their weak courage, or their lack of maturity of the different social groups, we tend to minimize the children. Today it is time to understand that life is one for all; which means that our little ones must be protected, supported and mentored by mature— responsible and dependable adults. Hunger, lack of schooling, health problems, lack of leisure, entertainment and the failure to initiate professionalism in the life of the young ones, have made their future a precarious one.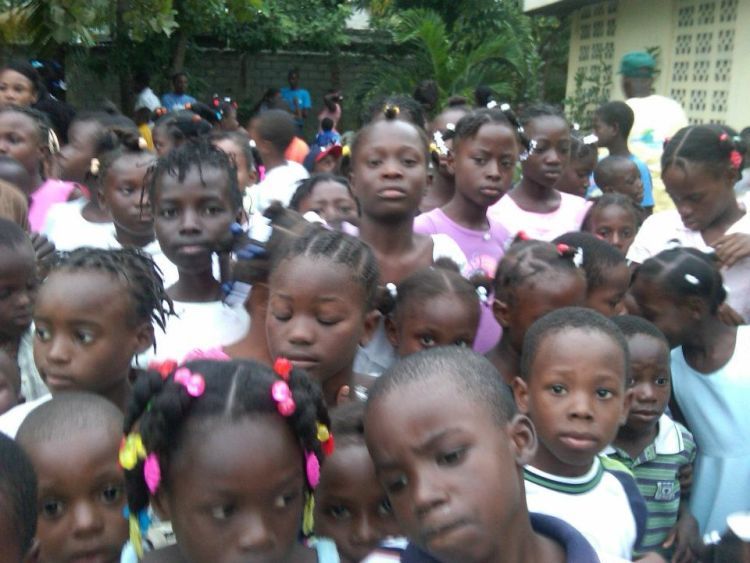 Through repeated failures by their own government and the development of destructive habits, at-risk young people have lost faith in the possibilities that await them if they are successful in putting their lives together. To accomplish this goal, young people must be in a caring, inclusive learning environment that promotes their best effort and reinforces personal respect. Hand International is a foundation that is in direct response to the growing number of young people that are either falling through the cracks of abject poverty, delinquency or are already entangled with the juvenile court system.
Philosophy
The philosophy emitted by our initiative is at the same time: divine, humane, philanthropic and a social theory; which means that first of all, man must work together interdependently as iron sharpening iron because we are condemned to live together and we are called to love one another. Secondly, the child has to be seen as a plan for tomorrow, an asset for the future and an assurance for human and social posterity. Lastly, the nation of Haiti must rely on its authentic sons and daughters, prepared as a result of an endogenous and sustainable progress; hence the trilogy: "Man + Competences= Progress."
Mission
The mission of the HAND International organization is that, "We are committed to the sustainable development of children and adolescents in difficulties." Our vision is to "Train to be useful and therefore useful to serve." This is the creed of the HAND International organization. We want to empower our children rather than doing the usual: feeding them. We seek to break the cycle of poverty that hounds them. By providing access to education, learning of new skills and promoting pro-social behavior, we strive to make orphans and less fortunate kids not only happy but confident and well prepared to transition from childhood to adulthood. We champion the importance of children. We seek to shape a generation of young people with Christian values and leadership qualities. We shall always seek God's inspiration and leading in all that we do.