Youth Rise Texas is one of the only organizations in the country teaching teens how to challenge systems of incarceration and the criminalization of migration through youth organizing, healing-centered programming, mentorship, arts and cultural production. Now in our fourth year, we have tripled the number of youth we serve, built year-round programming and have joined with allies and community partners to win victories for youth, formerly incarcerated people, people of color and immigrants in our Austin, TX community.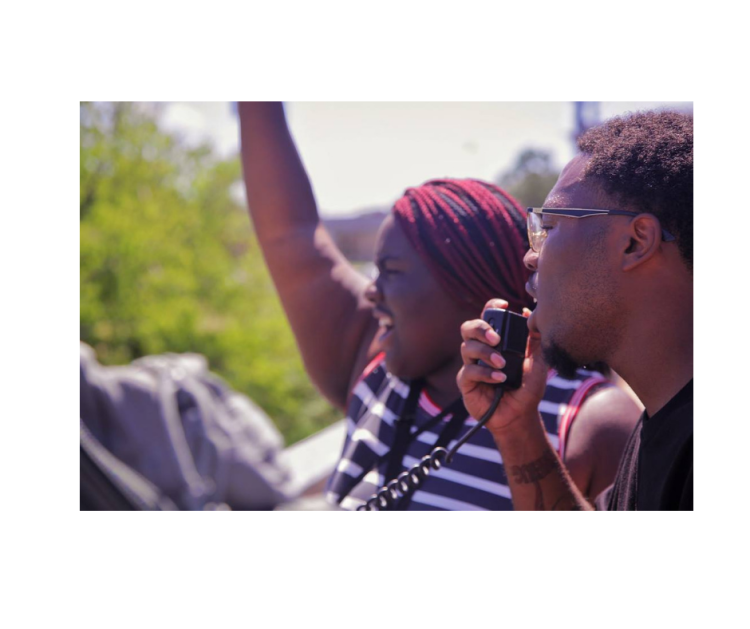 Our core group of youth leaders is comprised of teens who have been harmed by criminalization, particularly through the incarceration, detention, or deportation of a parent. By participating in our programs these young people get the chance to heal, learn to take action, and to become leaders in building compassionate communities. Our 2019 cohort has set forth an ambitious and groundbreaking vision for this school year, and to support them, we have prioritized ensuring that transportation is not a barrier to their important work.
Youth Rise Texas has inspired me to become a leader in my community and let my voice be heard. I got involved with Youth Rise Texas more than a year ago after one of my high school teachers talked to me about them. I believe that the incarceration and deportation systems are not set in a way that benefits our communitty overall and need to change, that's why organizations like Youth Rise Texas are very important.
Over the course of this school year our youth leaders will be:
Registering and mobilizing 500 new youth voters across Austin

Launching Youth Rise Texas clubs in five area high schools

Implementing a youth-led Participatory Action Research report to inform policy and practice at the school district and city level

Producing podcasts that document the experience of directly impacted youth in Austin in partnership with Texas Folklife's Stories from Deep in the Heart Program

Writing, producing, and performing theater in collaboration with Fusebox Festival that engages audiences from a youth perspective on issues of mass incarceration and the criminalization of migrants
Poised to respond to regressive legislative proposals that would harm youth, people of color, and immigrants

To facilitate the success of this year's plans, we are fundraising to purchase our very own van. Transportation barriers for our youth is one of our greatest challenges in getting them to our center consistently, keeping them engaged, and building our programs out into the community. We've relied on our city's inadequate public transportation system, family members who often have competing priorities, and a lot of volunteers to transport our youth. It requires a lot of staff time to coordinate this patchwork of strategies, and we still are unable to consistently get our youth to us. So, we're taking another route and making our own transportation! For both our daily transportation needs, and our bigger, public-facing events, we're going to provide our own transportation for our members. Can you imagine it? The Youth Rise Texas-branded van, full of our amazing teens, rolling up to the protest!?
A van will be a game-changer for Youth Rise Texas.
Being able to transport ourselves is more than a matter of convenience. Because of gentrification and economic exclusion, much of membership lives in the far reaches of the city with very limited transportation options. For those youth that use it, public transportation can feel costly and unreliable. For some families, public transportation is not a safe option and prefer to provide their own transportation for their youth. This costs families time and money that is often already stretched. It is very common for one of our members to miss out on our activities because they could not find a way to us. With our own van, we'll be able to provide safe transportation to-and-from home on the schedule that works for our youth with no cost to their families.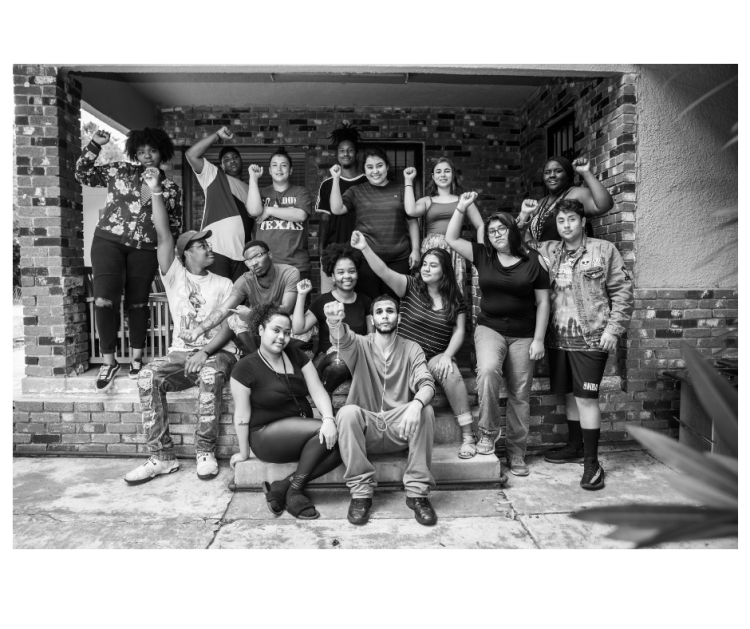 Your generous gift will help to ensure that we can accommodate the transportation needs of our youth members, to facilitate their ability to take our programming into their schools, and to mobilize our communities when we need to be responsive.
Won't you get on the van with us?