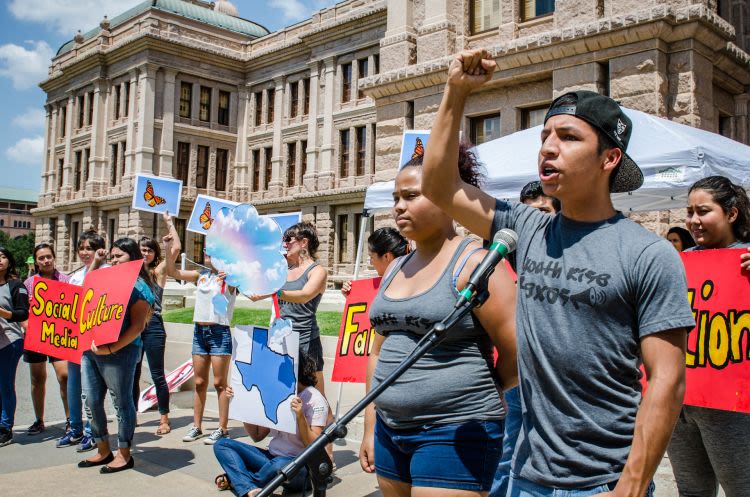 While issues of mass incarceration and immigration have risen to national priorities in recent years, rarely do our law makers, the media, and the general public consider the outcomes, experiences, and stories of the children of those who are incarcerated, detained, or deported.
Youth Rise Texas is one of the only organizations in the country teaching teens how to challenge systems of incarceration and the criminalization of migration through youth organizing, healing practices, arts and cultural production. In three years we have tripled the number of youth we serve, built year-round programming and have joined with allies and community partners to win victories for youth, formerly incarcerated people, and immigrants in our Austin, TX community.
Youth Rise Texas has three goals:
Cultivate directly-impacted youth as long-term leaders for justice by facilitating creative change work around criminalization and deportation
Change public opinion about target issues and win local campaigns to make Texas a safer place for all families
Facilitate space for community-building and transformational healing
We reach these goals through our #StayWoke summer program and our two school year offerings, the Mentored Youth Fellowship Program, and the Youth Organizing Institute. All programs provide paid and volunteer leadership and learning opportunities for young adults harmed by criminalization and deportation. It is through the support from community members like you that we are able to reach so many young leaders. Thank you!