Thank you for helping Tony Foundation #MakeAnImpact when we assist families dealing with cancer. We understand that you and your colleagues at Apex Systems appreciate the transparency of knowing where your network's or your own hard earned money is going when donating to our cause.
The #1 proven way to raise $$$--"Peer to Peer" fundraising. Watch our quick APEX YouTube tutorial on how to start one (it takes 60 sec) and let your network raise money with you. It's been a huge success for so many Apex employees so far.
Ready to begin?
START FUNDRAISING OR DONATING NOW
More about Tony Foundation
Tony Laudadio was diagnosed with cancer twice, at ages 29 (kidney cancer) and 31 (brain cancer), which put a big STOP to his thriving sales career. He and his growing family never expected something like this could happen. After multiple surgeries and treatments, Tony has now taken his struggles and turned them into a mission to help other families, like his, where the primary income earners in their homes cannot continue working and suddenly face a very difficult road ahead.
Tony Foundation gives direct financial assistance to as many cancer patients (& their families) as we can and we don't discriminate based on prognosis or diagnosis. We have a team of medical professionals who volunteer to take care of the extensive vetting process so we know the families we are awarding are legitimate and in need of our fundraising dollars.
Visit TonyFoundation.Org.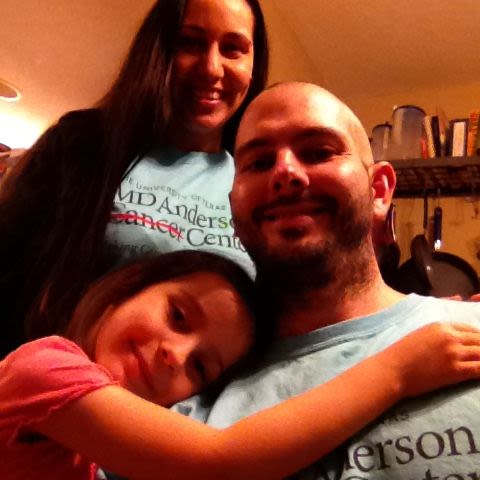 Please join your colleagues at APEX Systems. Think of yourself as an extension of the Tony Foundation family when you help us #MakeAnImpact on the families lives we will be assisting.
(Pictured below--Tony Foundation with a family who was awarded a $5,000 "no strings attached" grant.) See Johnny & Briana's Youtube Video.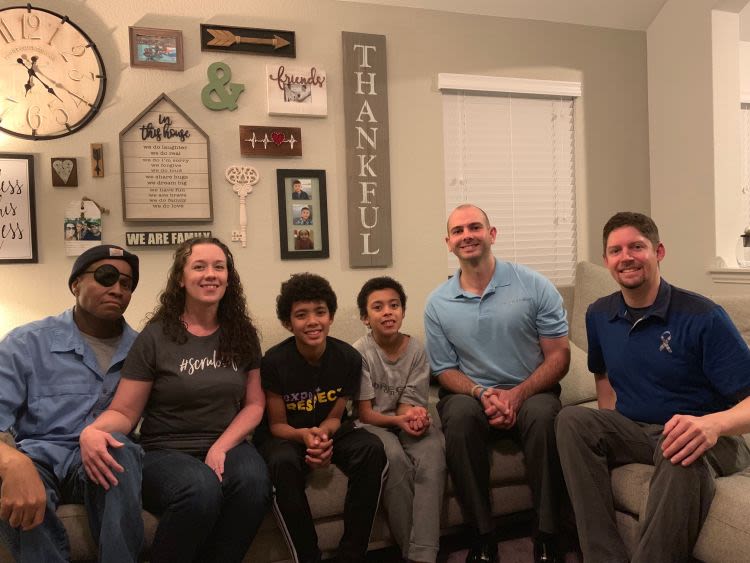 (BELOW-- Tony Foundation's founder presenting at the Atlanta and Austin offices..)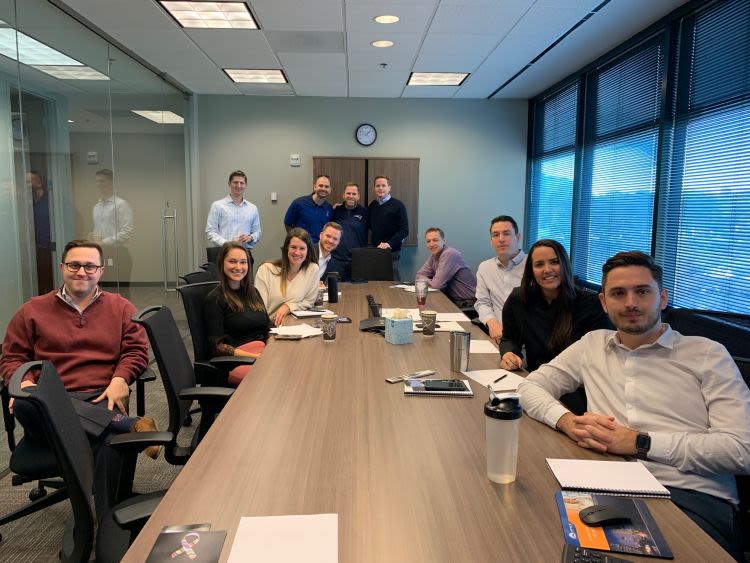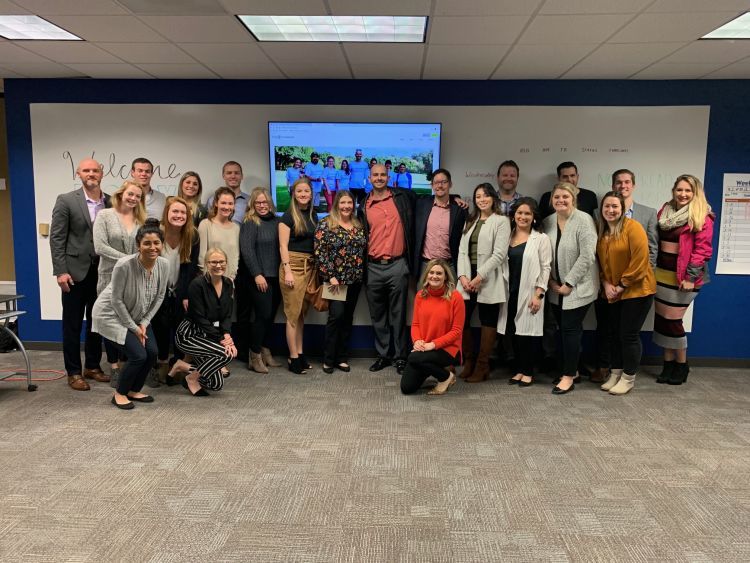 (BELOW---Tony Foundation founder with APEX Management in the Mountain West Region as well as philanthropy member, Shea, in Texas.)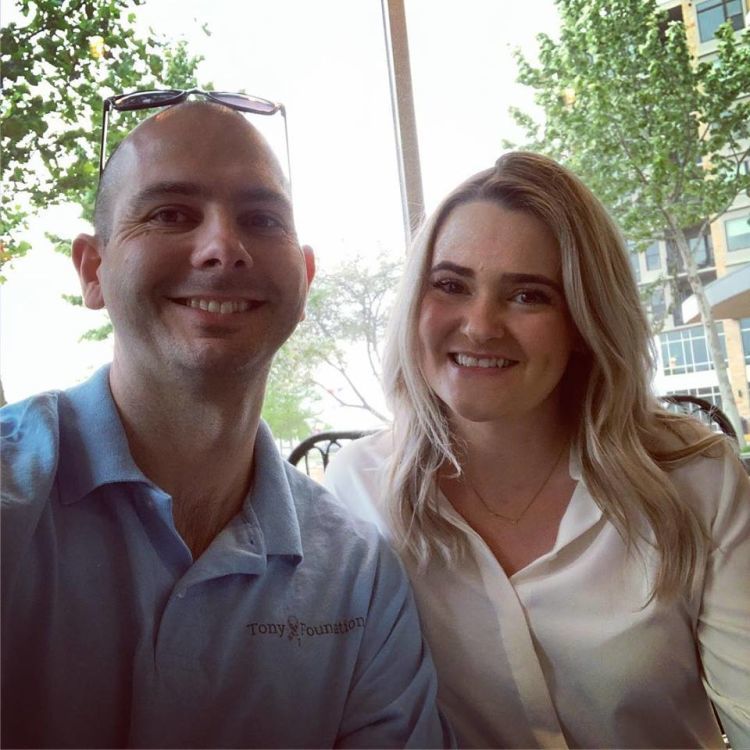 (BELOW- APEX raising $$ with fun "team building" and creativity. There are so many ways to raise funds- basketball one day in ATL...OR even tickets to pie Scott Kennedy, like Austin showed below.)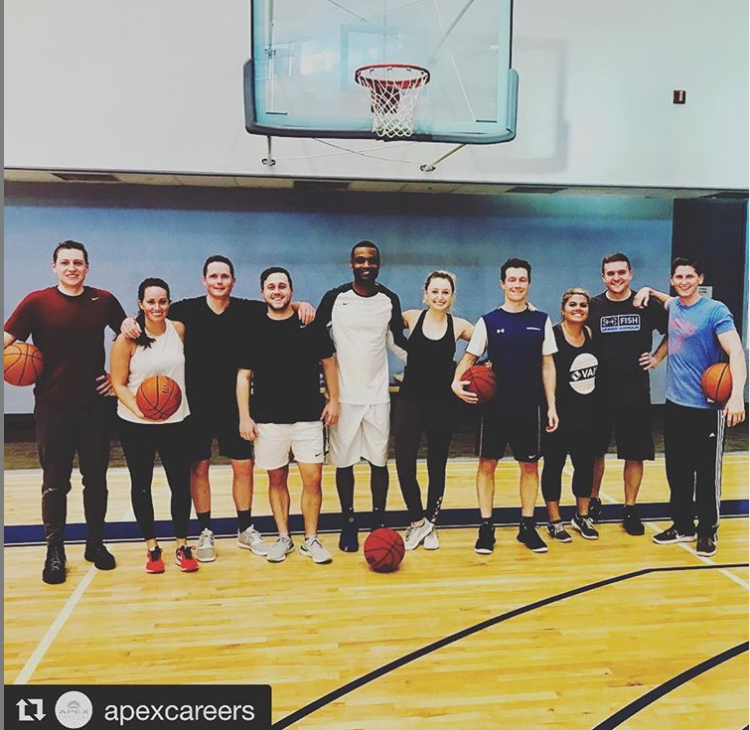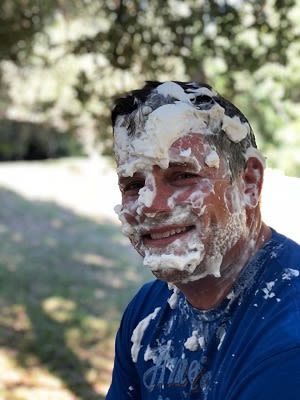 THANKS FOR BEING A PART OF OUR MISSION! YOU'RE MAKING AN IMMEDIATE IMPACT ON THOSE FIGHTING FOR THEIR LIVES BECAUSE OF CANCER....