My name is Hector Perez and I am the founder of Merivis and your support to this 501c3 non-profit will directly help military members transition into the technology economy. Merivis supports veterans preparing for their next missions through training, mentorship and job readiness for Salesforce cloud technology positions. With a growing need for Salesforce certified professionals and an increasing number of underemployed veterans in the country, we bridge the gap to help veterans transition to civilian life and find great careers. Since we started in 2015, Merivis has impacted the lives of nearly 500 military veterans by supporting them in their transition to civilian careers. Through our technology training programs, we've put them on the path to growing, in-demand technology roles and we couldn't have done it without every member of the Merivis community.
What Exactly Does Merivis Do?
In 5 years, Merivis has held > 30 cohorts dedicated serving veterans/mil-spouses in their transition to civilian careers. These include technical skills training, both in person and virtual, 1x1 coaching, plus a variety of soft skills and professional development topics such as resume reviews, interview skills, building a personal brand, effective networking and social media strategy. Over the last 5 years, we have had many of our who have gone on to work at Dell, Amazon, Google, Capgemini, Accenture, and other prestigious companies across the country. We are excited to launch more programs and training classes in 2020, but need your help to make that happen
Your generous contribution in honor of Veterans Day allows us to continue to offer our workforce development programs and help connect our country's service men and women to technology careers.
Donate to one of our graduates below - each of them has committed to raise funds for Merivis as a way to pay it forward and help more veterans and milspouses successfully transition after service. Many of them are first time fundraisers and your generous support will help them reach their goal.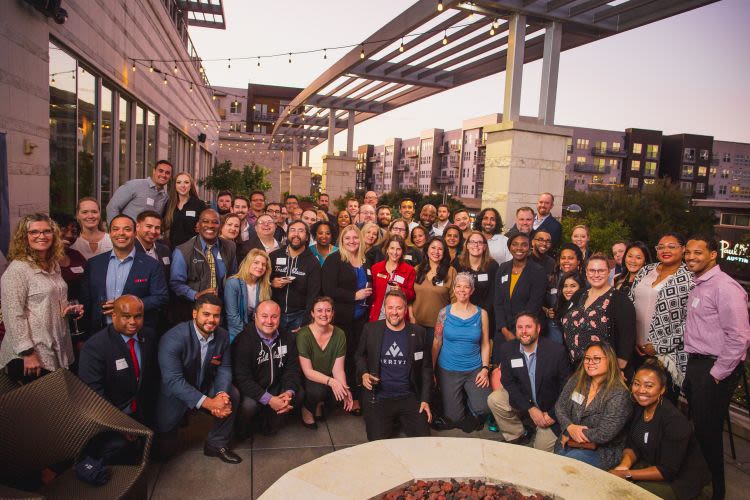 October 2019 Merivis Mixer in Austin, Texas