Hi everyone,
As I was tranistioning out of the military in November, 2018, after 25 years of service, I kept asking myself, "What do i want to do when I grow up?" This question was very difficult to me, because all I knew for the past two-and-a-half decades was tied to the military. I was referred to Merivis by a friend after pursuing Salesforce training through Vetforce, a special Salesforce training program for veterans. As I researched Merivis and talked with alumni of their program, I knew this was the path to success for me. I applied and was accepted to the Salesforce Administrator cohort in October 2019, where I was immersed with my new family. Since then, I have attended the Salesforce Community Cloud Consultant Cohort and will be starting the Service Cloud Consultant cohort later this month. Merivis truly is a family, and everyone involved, from instructors to alumni to current students, go out of their way to help each other succeed. I am choosing to pay it forward for future Merivis students by raising money to help the 2021 cohorts. This will help continue to serve veterans by successfully training and preparing to enter the Salesforce job force.
Merivis supports veterans preparing for their next missions through training, mentorship and job readiness for Salesforce cloud technology positions. With a growing need for Salesforce certified professionals and an increasing number of underemployed veterans in the country, we bridge the gap to help veterans transition to civilian life and find great careers. Since we started in 2015, Merivis has impacted the lives of nearly 250 military veterans by supporting them in their transition to civilian careers. Through our Salesforce training programs, we've put them on the path to growing, in-demand technology roles and we couldn't have done it without every member of the Merivis community.
You can contribute to Merivis here or choose one of our Alumni or Advocates pages below to help them reach their goal.
Charles T Fosbroke
3x Merivis Alumni
October 2019 / July 2020 / November 2020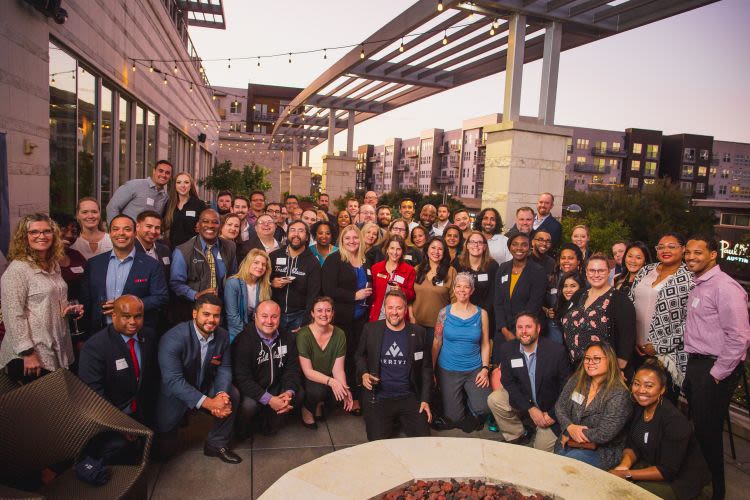 October 2019 Merivis Mixer in Austin, Texas