LaRon's Personal Story and Relationship w/ Merivis:
As many of you may already know I joined the Military- U.S. Army at the tender age of 17 looking for an opportunity to better myself, gain career skills and obtain an education. I've had an interesting life and I've seen many highs and equally as many lows. I've had a chance to travel the world and Ive also been fortunate to survive Combat in Operation Iraqi Freedom and several other overseas deployments.
As someone who has spent her entire life serving in some capacity, beit a U.S. Army soldier, a DOD contractor, A General Schedule(GS) civilian and/or as a Military Spouse it's not hard to guess why this fundraiser is so important to me. I am extremely passionate about serving those who serve!
...But this MISSION of helping to Fundraise for The Merivis Foundation is even more special to me...
because this organization helped me personally through one of the hardest and most trying periods of my life.... PLEASE KEEP READING!
From Under-Employed to...
After a difficult divorce and a commision-only career, I knew it was time to change my focus. After much research and trailhead studying, I accomplished my first Salesforce Admin certification and begin looking for a new career opportunities... However, once a few months went by with limited progress, I was desperate for a solution and new course of action.
Through a program called Vetforce, I learned about a seperate High-touch Salesforce Training Program called Merivis that specializes in helping Veterans transition into a successful Salesforce Cloud Technology Career. I reviewed the website and immediately applied for the training program to level-up my Salesforce skills. I knew that with hardwork and perserverance that I would finally be able to make the career change that I absolutely needed.
But...the only problem was I would be required to travel to Austin,Texas to participate. At this point in my life, my funds were low, but I knew that I couldnt afford to miss this very important opportunity. So I put my ego to the side and made the hard decision to reach out to one of my closest and dearest friends and plead for a loan to fund the trip.
During this point in my life I was experiencing a very personal hardship that I could have never imagined. But I put my faith in god and did the hard work, and I begin to see blessings everywhere. Starting with the merivis foundation...I shared my hardship with the staff, and they worked closely with me to ensure that I could attend and even made special accomodations for me with proof that I was committed to the program. This was absolutely an honorable and note-worthy descion on the part of The Merivis Foundation that is worth sharing!
The seeds that I planted during those beginning days with The MERIVIS Foundation began to BLOOM!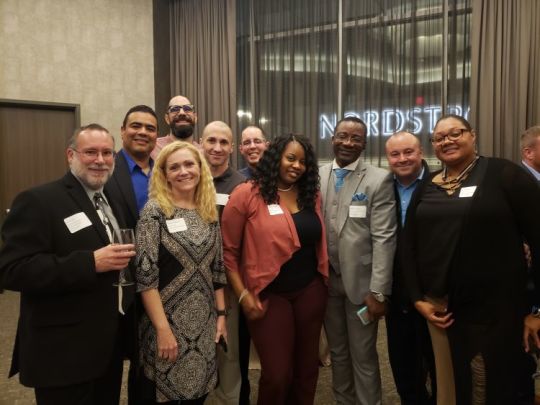 My family,friends and classmates... (classmates who would eventually become friends and now family) all came around to support me through my journey. Some became my inspiration and others were inspired by me. Many were a witness to my passion, determination and hardwork. All in all, we came together at the end of each cohort and encouraged each others success and supported one another through our personal failures!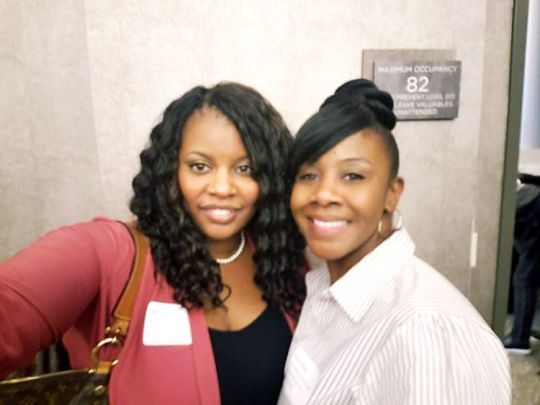 My Family and friends supported me tremendously through my transistional journey and I couldnt have succeeded without the support of each and everyone of you. Furthermore my family has grown exponentionally as I am now a 3-time Merivis Alumni, 4-time Salesforce Certified Professional and I am creating memories everday in the Salesforce Ohana on a continued trailblazer journey as a Salesforce Miracle Marketer.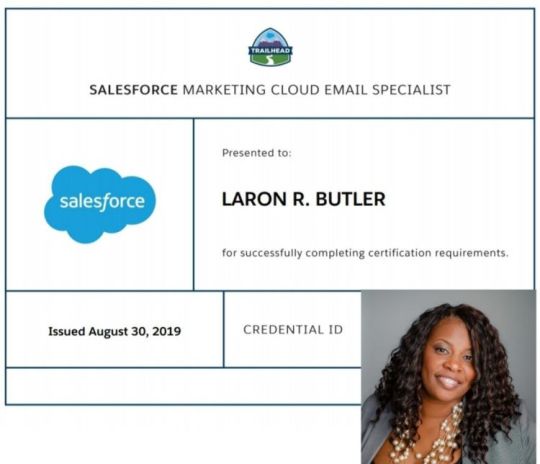 Today I am A Salesforce Miracle Marketer...
I want to say thank you in advance for allowing me to share a small glimpse of my personal story with you. Because The Merivis foundation has been so instrumental in my career transition, it is important to me that I support the good work of this Non-profit organization. By giving back through fundraising, I want to help ensure that other veterans and Military spouses can transition into a Salesforce career and have the opportunity to experience and benefit from the Amazing Merivis Foundation.
In honor of Veterans day and supporting the Veteran community, Please join me in Supporting The Merivis Foundation by contributing a donation in the amount of $20, $50 or $100.
Very Respectfully,
LaRon Butler, 4x Certified - Salesforce Miracle Marketer
P.S. To Hear even more of my personal story ...
Listen to my @TwoWITPodcast Blog interview==> http://bit.ly/TwoWITPodcast_LaRonButler
or check out the Merivis Blog Post https://blog.merivis.org/alumni-stories-laron-butler/
____________________________________________________________
Merivis supports veterans preparing for their next missions through training, mentorship and job readiness for Salesforce cloud technology positions. With a growing need for Salesforce certified professionals and an increasing number of underemployed veterans in the country, we bridge the gap to help veterans transition to civilian life and find great careers. Since we started in 2015, Merivis has impacted the lives of nearly 250 military veterans by supporting them in their transition to civilian careers. Through our Salesforce training programs, we've put them on the path to growing, in-demand technology roles and we couldn't have done it without every member of the Merivis community.
We invite those that have been a part of Merivis as students, alumni, volunteers, coaches, sponsors, advocates and friends to join the Merivis fundraising team in spreading the word and raising funds to host additional programs in support our veterans.