This year we are launching a coordinated celebration of Asian Pacific American Heritage Month kicking off with Asian Restaurant Week in collaboration with NextSeed and Impact Hub. Money raised through this campaign will purchase food from a locally-owned Asian restaurant, providing much-needed revenues for their business while keeping the lights on and staff employed. The meals will go to medical professionals, first responders, grocery store workers, frontline workers, and volunteers working on COVID-19 relief efforts. The COVID-19 puts Houston in a health and economic crisis, especially for local businesses and restaurants. Asian Restaurant Weeks this year is a collaborative way to support our community needs now more than ever. Our goal is to make sure all service workers in the front line get a meal.

1. You make a tax-deductible donation to the OCA Greater Houston team page to the LIFE Fund.
2. The OCA Greater Houston team purchases food from locally-owned Asian restaurant, bakery, or food manufacturer.
3. Those meals are then delivered to nourish the medical professionals, first responders, grocery store workers, frontliners working on COVID-19 relief efforts.

4. We may purchase restaurant gift cards in $50 increments to give to healthcare workers so that they can get a meal for 5 people to take home so they don't have to cook for their families. Thereby helping to reduce their stress and save time that they could be used to shower, unwind, or rest.
Would your healthcare, first responder, frontline group like to receive meals?
Please email: info@ocahouston.org


Would your restaurant like to deliver meals?
Please email: info@ocahouston.org

We are watching as friends and family members in healthcare are dealing with the novel coronavirus crisis head-on. Their exposure is growing with time, and they're risking their own safety and health to keep us safe and healthy through the pandemic.
While the COVID-19 health crisis is scary on its own, the impact of drastic drops in business on local restaurants and the jobs they support is becoming an economic disaster
Chances are, you're already aware that the businesses you care about most are run by local and independent small business owners who help to form the cultural fabric of our communities. In fact, during other disasters, local businesses are the ones who quickly step up to help us. Whether through sponsorship for an event or support for a charitable endeavor, they've always been there for us. Now, we must step up for them.
Your contribution to the LIFE Fund will help fight the coronacrisis on two fronts: Your dollars work double-duty by supporting local businesses while nourishing our health and safety workers on the frontlines. We will make it through this the way we did through Hurricane Harvey, the Tax Day Floods, and every other crisis before: By Working Together.

How are you making sure that it's safe?
All food that will be delivered will be packaged as individual meals. No catering trays and large dishes to be shared. Even pizza will be individually sliced and packaged. This is critical.
How much are you spending on each meal?
We are paying ~$10/meal for individually bundled meals in delivery bundles of at least 25 orders. Having substantial orders to justify deliveries is a primary goal. Although 3rd party meal delivery apps are offering a necessary service right now (and some are deferring a portion of fees until later), they're still taking up to 30% of each ticket. We'd prefer that these funds stay in the businesses.
And while we could negotiate a better rate per meal to help stretch your contributions further, that would be off target for us. We're purposefully setting a reasonable, standard price so that each restaurant can plan appropriately and make enough margin off of each meal to keep their staff employed and their lights on.
How soon will you be distributing funds to businesses?
We're delivering now, and we'll continue to do so as long as the funding lasts.
How will you select businesses to participate?
Generally, we will be selecting locally-owned businesses that would like to participate. Businesses need to clearly represent that they are taking proper safety precautions and that they can provide a mix of meals for different requests. If we are connected with a business that doesn't fit our profile, we will happily refer them to our partners that are conducting similar programs.
How will you select which places to send food to?
We have a list of hospitals, clinics, and non-profits we are working with, and we're open to requests and suggestions.
Is this donation tax-deductible?
Yes. By working with Impact Hub Houston through their Fiscal Sponsorship program, NextSeed ensures that individuals can make a tax-deductible donation to the LIFE Fund.
Focused on driving social change by accelerating entrepreneurial solutions, Impact Hub Houston is a 501(c)3 organization and is the fiscal sponsor for this program. All contributions to this campaign will be made directly to Impact Hub Houston and pushed out to businesses directly.
What percentage of our contributions will be going to these businesses?
Approximately 94% of proceeds contributed will be directed to the businesses and their staff directly. Between credit card processing fees and administration of the non-profit for your tax deduction, we expect that we can cover it with ~6% of proceeds. You can also add on a tip with your donation to cover the processing fees to help ensure more of your dollars go straight to the businesses. To be absolutely clear, NextSeed is committed to not take any portion of the proceeds.
When you donate to an organization or restaurant who has set up a Team within the LIFE Fund, 80% of the funds you donate will go towards that group or restaurant. Of the remainder, again, roughly ~6% helps to cover fees and ~14% goes into the general LIFE Fund pool to be distributed to other restaurants and food companies.
--------------------------------------------------------------------------------------------------------------------------------------------------------------

Join Impact Hub Houston
As a Community Member, connect with changemakers, social entrepreneurs, impact investors, resources and supporters across the Impact Hub network.
https://houston.impacthub.net

Join NextSeed to invest in small businesses
Now, more than ever, investing in our local ecosystems can strengthen our communities. Check out our new Community Bridge Note that we're offering small businesses that need working capital to navigate this crisis.
https://www.nextseed.com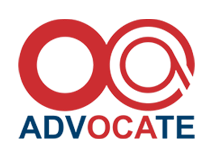 Join OCA Greater Houston
OCA-Greater Houston Chapter is a volunteer-driven organization of community advocates that strives to meet the current and evolving needs of a diverse population through a comprehensive continuum of programs targeting different life stages of AAPIs with a focus on developing advocacy, leadership, and civic engagement participation of AAPIs.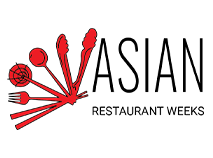 Support Asian Restaurant Weeks
OCA-Greater Houston's month-long dining showcase of Asian heritage through fine & casual dining menus at participating restaurants in Chinatown and across the City of Houston. Houstonians will have a chance to discover and visit award-winning, new and old Asian and/or Asian-owned restaurants representing the diversity of Asian cuisine.

@Femme_Foodie
Food & Travel Journalist.