It's no secret that 2019 has been a challenging year for women in journalism. That's where Journalism and Women Symposium (JAWS) comes in. We've been around for more than 30 years, supporting the professional empowerment and personal growth of women in journalism and working toward a more accurate portrayal of the whole society.
As JAWS President Mira Lowe wrote, "In this tumultuous time for our industry and country — mergers, restructurings and press attacks — now, more than ever, we must focus on equipping our members with the knowledge, tools and support systems they will need to succeed."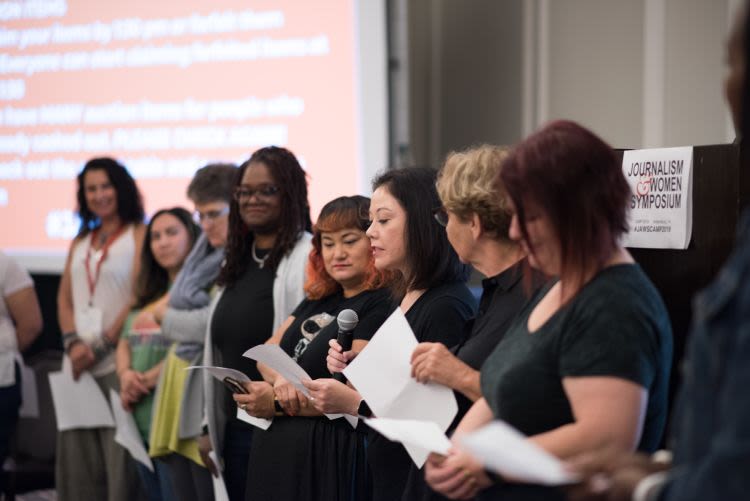 JAWS has been the meeting ground for journalism dream teams, the fuel for gutsy career moves and one of the few spaces where women can bring their full, authentic selves to conversations about the journalism industry.
At our annual Conference and Mentoring Project (CAMP), through regional meet-ups across the United States and through webinars and virtual conversation spaces, countless women have found the courage to break into journalism and the resilience to stick with it, all while forming lifelong friendships that enriched them personally and professionally.
We need your help more than ever this year, to support women journalists at every stage in her career and sustain our fellowship program, which provides training and connections to emerging and mid-career women journalists.
Do it for democracy, for yourself or for a woman journalist you know. Thanks for doing your part to Lift Her Up.
Learn more about JAWS in this short video