All Your Needs In One Place
FUNDRAISING.
Create, Manage and Run campaigns for your nonprofit, your personal cause, your passion for social change.
YOUR PAGE. YOUR STORY.
Tell Your Story Anytime. You get your own permanent to tell it. Always On with Donation Support.
KNOW YOUR DONORS
Donor Management Done Right. Generate, upload, manage and analyze donors and leads.
Campaigns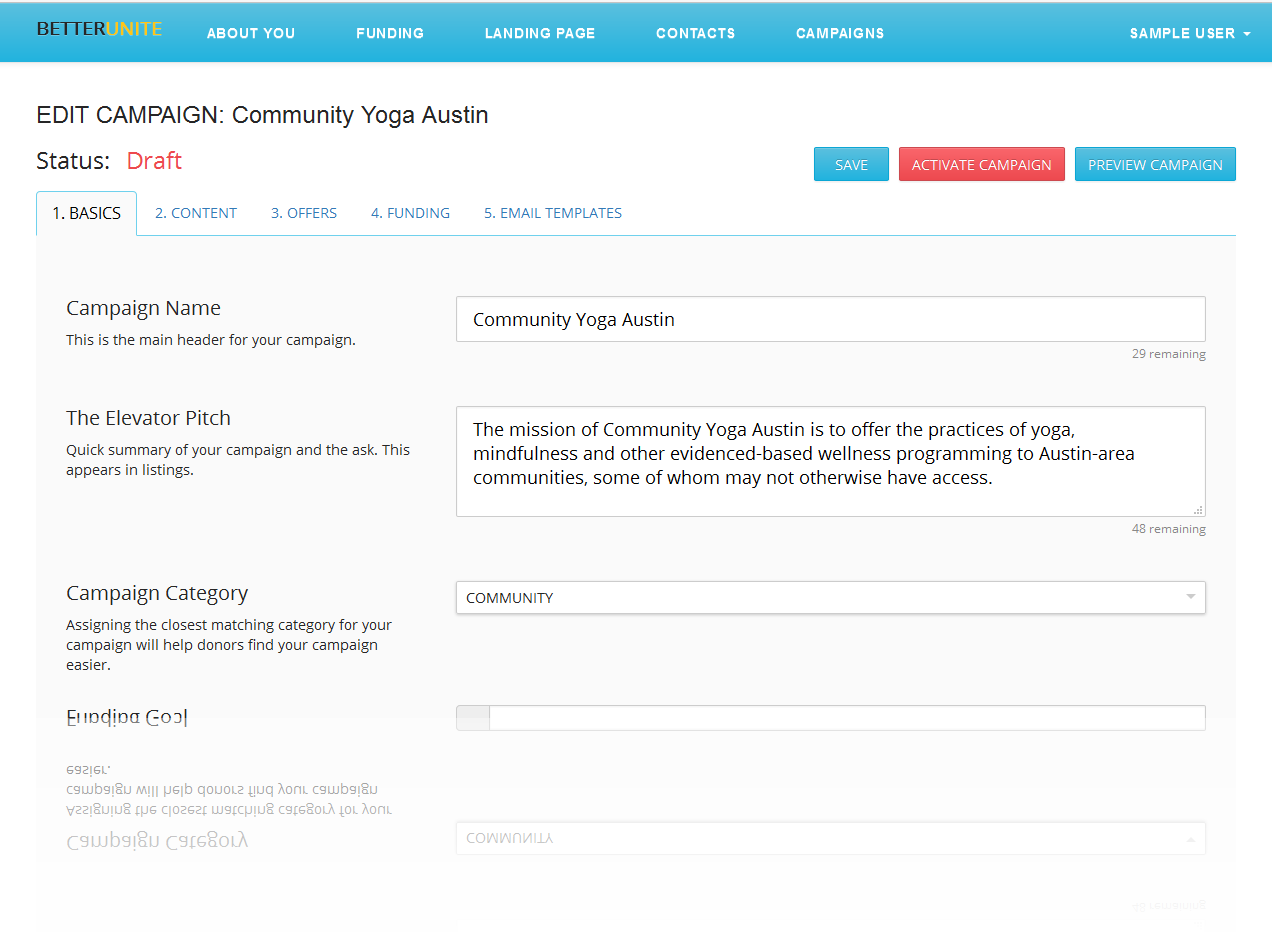 Create a campaign
Smart fundraising for you or your organization
Tell your story and explain your need
Run multiple campaigns simultaneously
Provide perks and incentive offers for each campaign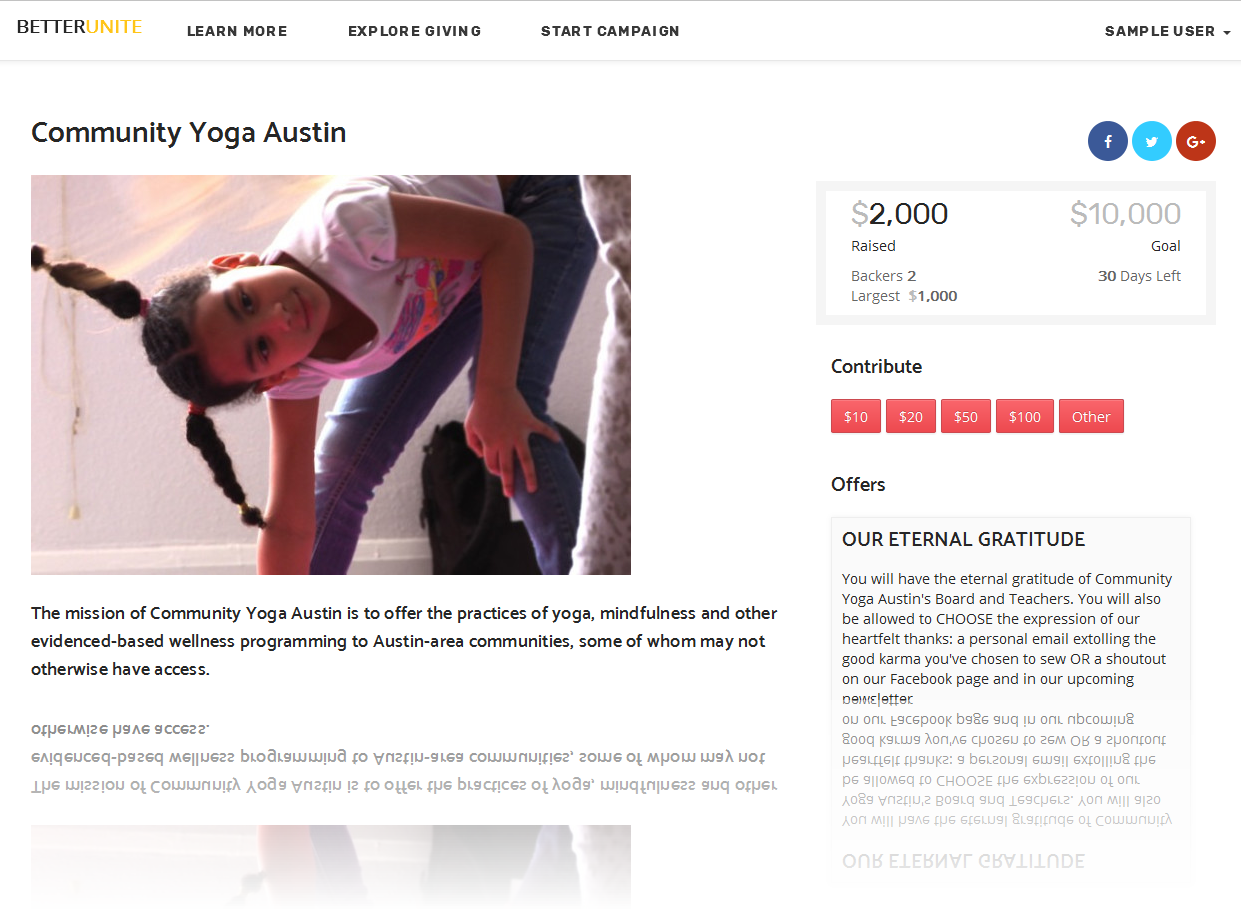 Share your story
Build a support network
Strengthen your network
Build your community of donors and supporters
Communicate effectively and personally
Donor Management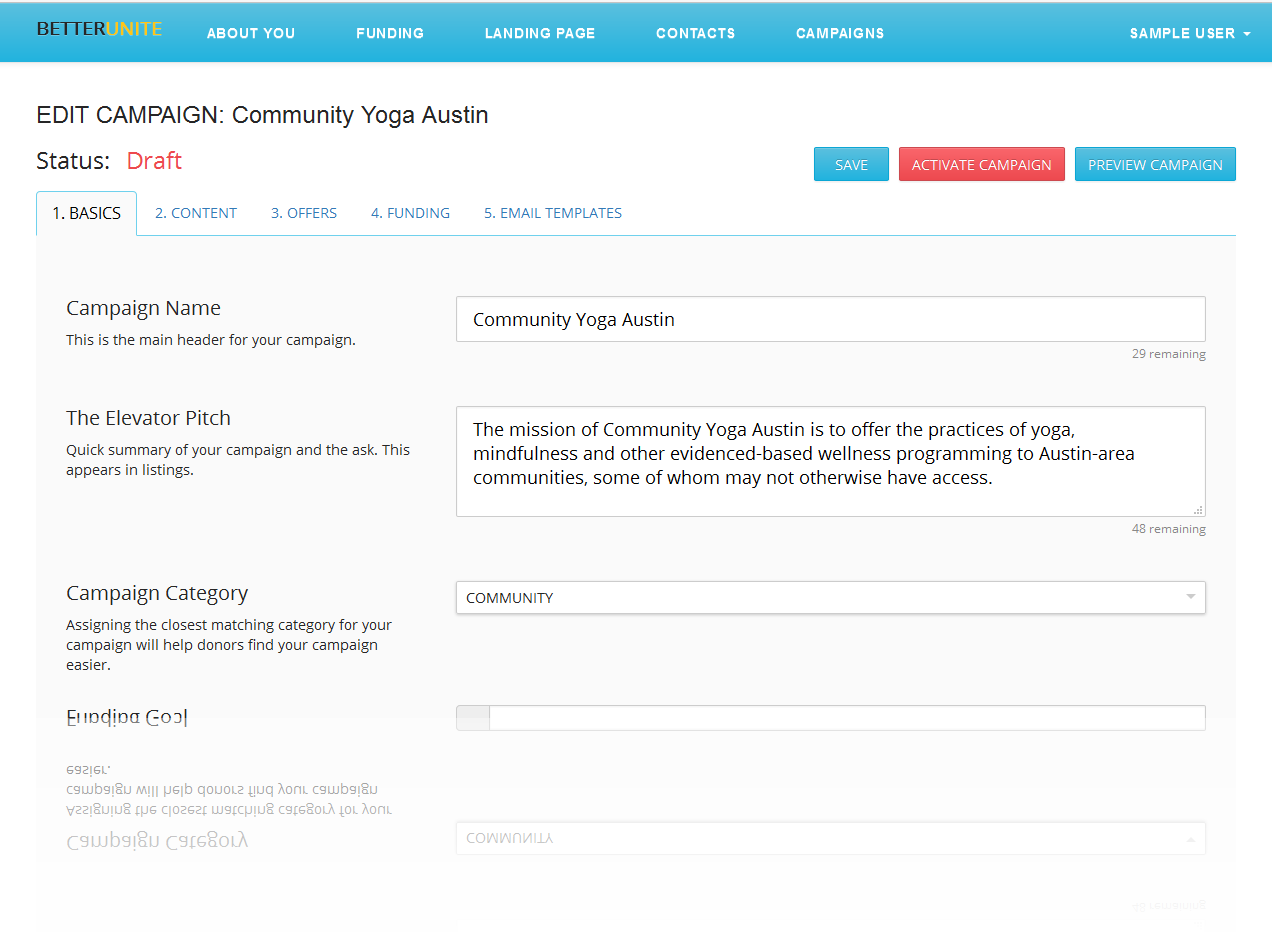 Manage your contacts
Know your target market
Manage your contacts, leads, and donors
Import existing donor and marketing lists
Built-in donor management essentials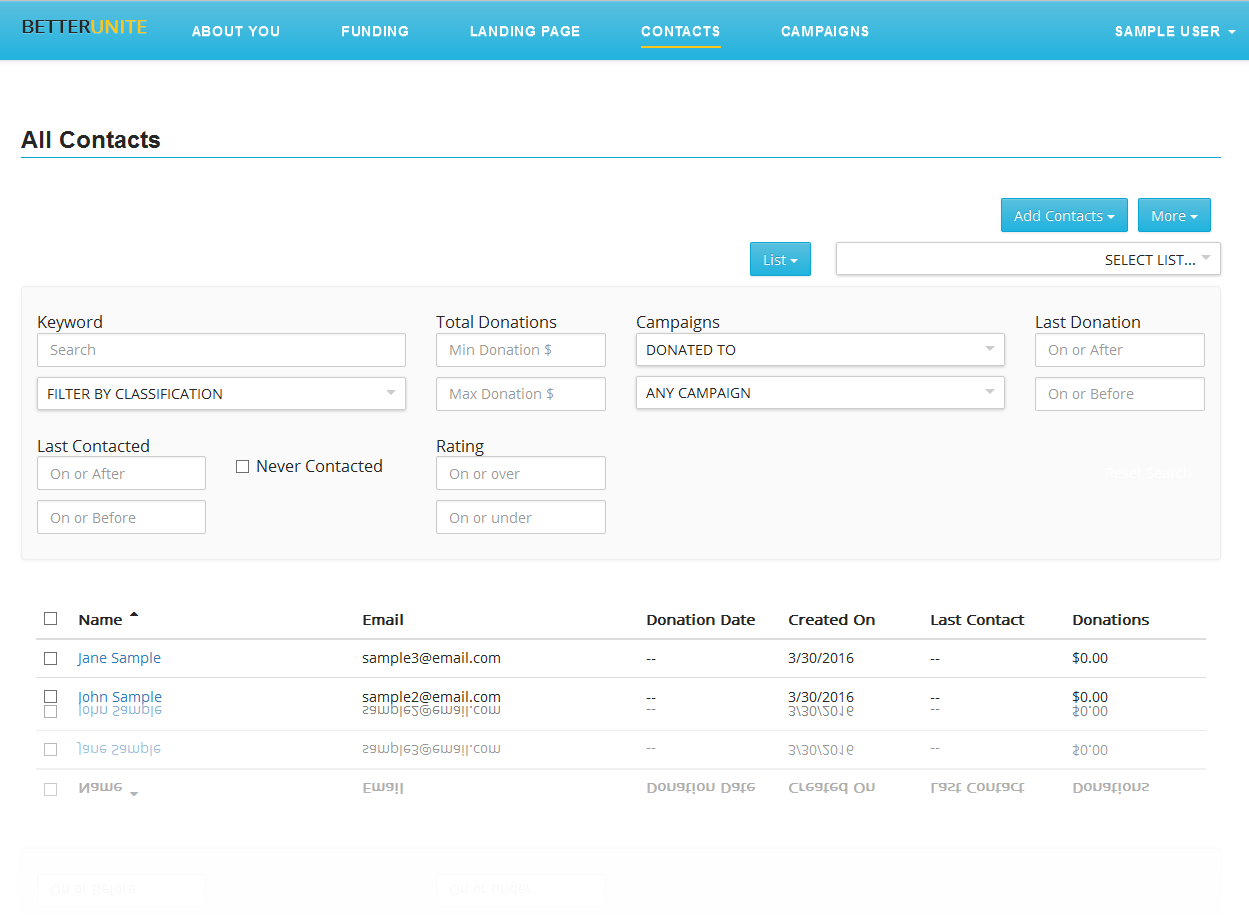 Assess your donors
Know your support network
Automatically track donor activities
Analyze and categorize all donors
Use analytics to plan your future campaigns

Reach your network
Reach more with better tools
Email marketing integrations
Contact your past or potential donors directly
Maximize social media outreach
Always On