Interested in becoming Glow Ball Sponsor? Click here to download the 2018 Sponsor Package.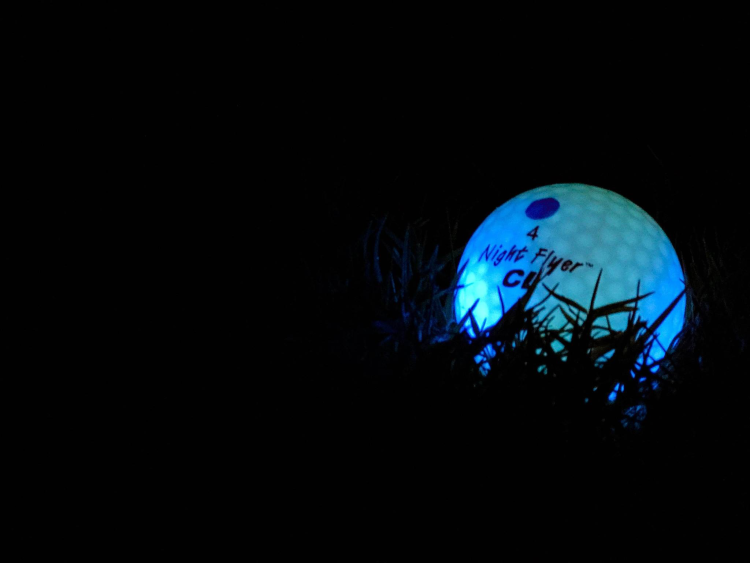 ​Join the half Helen Foundation (hH) for its second annual fundraiser, the 2018 Glow Ball Charity Classic!
A unique twist on an otherwise sight-intense sport, night golf is a fun way to experience first hand the importance of eyesight and learn how hH improves children's vision and hearing through its innovative screening and treatment program.


For night golfers, your evening begins at 6pm with the helicopter ball drop raffle. Come out and watch a full size helicopter drop over 500 golf balls over hole number one! The winning raffle golf balls will take home a amazing prizes. After the drop, head over to the hospitality suite and enjoy dinner, drinks, and the brief event program.
Want to join in the fun but not interested in golfing? Purchase a non-golfer ticket and spend the evening enjoying dinner, drinks, and live music in the Glow Ball Charity Classic hospitality tent. Guests will have the opportunity to partake in fun activities and win prizes while the golfers are out on the course.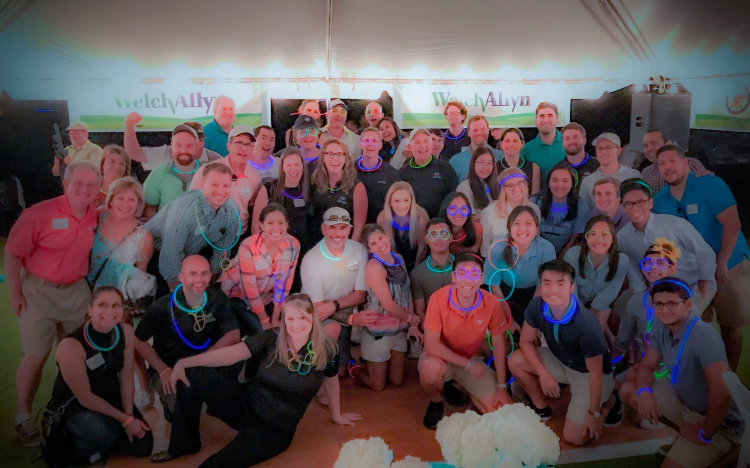 Your hH GHCC Ticket includes dinner, drinks, cart, glow-in-the-dark golf balls, swag bag, live music, and nine Par 3 holes of night golf! The shotgun start is at 7:30 p.m. The fairways and holes will be lit with glow-in-the-dark flags and cup liners.
Not a golfer? Purchase a Guest Ticket and enjoy an evening of food, drinks, and live music while outbidding your friends in the Silent Auction!
Can't attend? Buy a golf ball raffle. At 6:00 p.m. a helicopter will drop over 500 numbered golf balls over Hole #1 -- close ball to or first in the hole wins the grand prize.
The only serious "thing" about this golf event is the $10,000 Hole-In-One challenge sponsored by School Health. Imagine the amount of street cred you'd earn for an "eagle" in the dark. We have some cool hole-in-one prizes throughout the course too, so wear a lucky shirt (with a collar)!
Onion Creek Country Club is located at 2510 Onion Creek Parkway, Austin, Texas 78747. Follow the crowd to the party tent located on the driving range. We look forward to seeing you there!
FAQ
Question: How do you play golf at night?
Answer: Golfers will receive glow-in-the-dark golf balls. Each tee box, fairway, and hole will be lit up with glow-in-the-dark markers. Mother Nature is providing some moonlight, but the rest is up to you.
Question: What do I need to be good at night golf?
Answer: "Skills", no. "Sense of humor", yes. What happens at the GBCC, stays at the GBCC (unless you win the Hole-in-One challenge).
Question: Are children welcome?
Answer: Absolutely. Please register children over 12 years old as a guest or golfer. Kids under the age of 18 cannot drive golf carts; Club policy.
Question: How do we receive our tickets?
Answer: Player and Guest wristbands will be available at the registration table. You will receive a ticket through BetterUnite. If you forget to print your tickets, we will have a list.