WONDER AND JOY. IT'S OUR NATURE!
The 2019 Celebration of Children in Nature: Awards Ceremony & Dinner
Sunday, September 8, 2019 | 5-9 PM
Pecan Springs Ranch |10601 B. Derecho Drive, Austin, TX 78737
Summer Outdoor Attire
Westcave Outdoor Discovery Center invites you to join us for the 12th annual Celebration of Children in Nature.
We will honor three extraordinary leaders who are changing our community through their work with children and nature.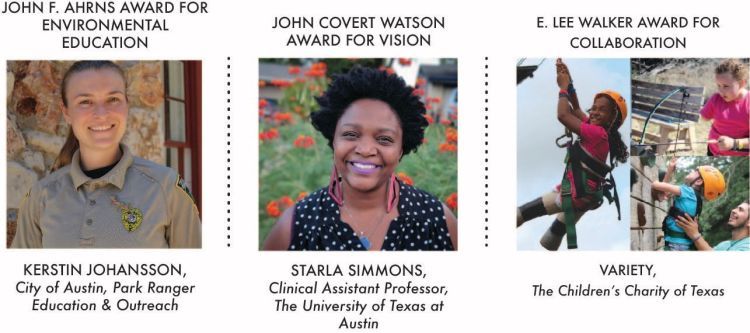 Thank you to our dedicated sponsors:


WESTCAVE AND THE COLLABORATIVE
Funds raised at the event will benefit Westcave Outdoor Discovery Center's core mission of connecting children with nature. Westcave does this important work with children through the Children in Nature Collaborative of Austin (CiNCA). CiNCA is a community-wide partnership uniting educators, health professionals, government leaders, and business innovators who are invested in connecting local children to the great outdoors. Learn more about the award categories and watch the vignettes of previous award winners.