It's time to help our students in recovery!

The 2017-2018 academic year is here, there are more students in need of recovery support than ever. Your support helps us offer the gift of recovery along with putting students on a path to high school completion and college.
University High School in Austin, Texas is one of 36 recovery high schools in the United States and one of five in Texas. Recovery schools create a specially designed learning and social environment for high school students working a program of recovery from a substance use disorder. They are both life-changing and life-saving.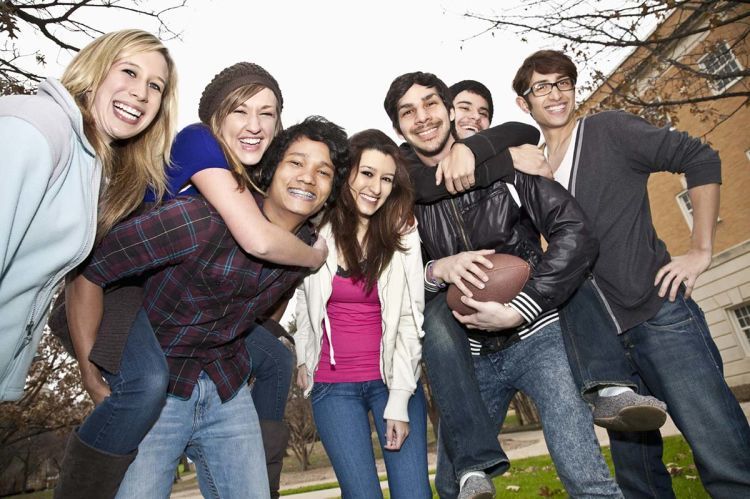 "We give to UHS because of its innovative approach to helping addicted youth. These young people need a new environment, one that supports their abstinence and their education, while also providing a fun, prosocial culture of enthusiastic recovery. UHS does this with love, empathy and resourcefulness, making the most out of its limited budget. With more financial support, UHS will reach more kids and families, and provide more life-saving opportunities."
~ Jordan and Lori Holleran Steiker
Jordan Steiker and Lori Holleran Steiker (a founding board member) have offered a $5,000 matching gift to this campaign. Donate today and double the impact of your gift!
Check out Jonathan's journey to sober graduation from University High School
A report from The National Center on Addiction and Substance Abuse (CASA) at Columbia University (2011) found the following: Of high school students who have ever smoked a cigarette, had a drink of alcohol or used other drugs, 19.4 percent have a clinical substance use disorder, as do 33.3 percent of current users. Since the time of that study, the situation has worsened with the opioid epidemic, the flood of highly addictive—but not yet illegal—designer drugs from China, and the explosion of drug use among the high school population. According to researcher Dr. Andrew Finch at Vanderbilt University, more than 70% of adolescents who return to their communities after treatment relapse within six months to a year. On the other hand, if they attend a recovery school, only about 30% relapse during that time frame. Unfortunately, addiction is similar to some forms of cancer in the sense that relapse is often part of long-term recovery.
University High School is unique in creating a wrap-around recovery system that consists of multiple components:
· Critical recovery support through UHS, a nonprofit organization that provides a research-based, evidence-informed, recovery program for teens struggling with a substance use disorder. Its licensed counselors and peer recovery coaches work with the students to help them develop coping tools and life skills essential to maintaining recovery. The school's "recovery culture" is one in which mutual caring, support, and love among the students empower them to face their addiction, make the necessary life changes, and discover the meaning of true friendships, genuine caring, and mature self-accountability. UHS addresses multiple life domains (home, school, and community), to meet a student's social, emotional, educational, spiritual, and cultural needs.
· Strong student-centric academics provided by certified teachers through the University of Texas Charter School System, with oversight from its principal and superintendent. UTCS-UHS utilizes a blended learning model tailored to meet the students' needs, consisting of direct instruction as well as online course offerings and tutorial assistance as needed.
· An alternative peer group, which all students are required to attend, provides peer support for adolescent recovery through process group meetings and social activities at such high-risk times as after school and on weekends. These groups generally meet three times a week and offer Friday and Saturday socials through which students can make lasting friendships with sober adolescent peers.
· A unique affiliation with the University of Texas at Austin that ensures cutting-edge, evidence-based practices at UHS, mentorship of UHS students by UT students through the University of Texas Center for Students in Recovery, and highly capable interns from UT. UHS also works with several other UT departments, including Undergraduate Studies, Department of Education, Department of Nursing, School of Pharmacology, and Dell Medical School.
· A unique educational and social experience—one that is challenging and supportive, disciplined and creative, safe and exciting.
University High School serves as a model for recovery schools nationwide and offers hopeful solutions for adolescents and families struggling with addiction. Your support is greatly appreciated.