The EcoAdventure
Each year, River Watchers have an opportunity to spend their spring break participating in a one-week EcoAdventure. This EcoAdventure is a transformative, educational experience that cultivates the imagination, resourcefulness, environmental awareness, social and emotional learning, and collaborative skills of our young explorers, our future environmental stewards.
Last year, the young women of River Watch explored the geological diversity of East Texas. This year, the 19th Annual EcoAdventure, will give the young men of River Watch a chance to experience this incredible adventure! River Watchers will have the opportunity to learn about the diverse wildlife and ecology of Texas as they hike trails, camp out, sleep under the stars, and form meaningful friendships with their peers. The EcoAdventure is a culminating experience for our River Watchers, where many of the lessons of environmental stewardship of the past year on the local level will coalesce into a deeper, global understanding and appreciation for nature.
For many of our students, this will be their first overnight camping trip - for some, their very first road trip. It'll be their first time pitching a tent, building a fire, and roasting s'mores. Many of our students have never ventured outside of Austin, and few have had the awe-inspiring experience of gazing up at a sky full of stars at night.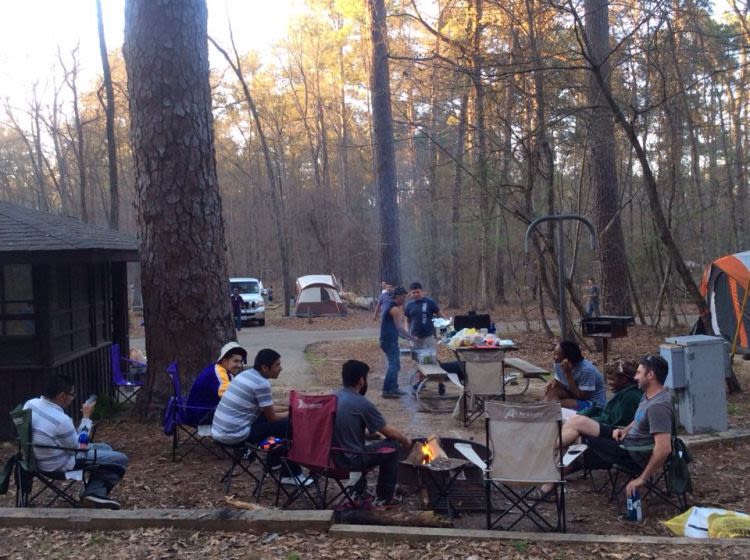 Austin Youth River Watch
Austin Youth River Watch transforms and inspires underserved youth through environmental education, community engagement, and adventure. Our students learn to collect, analyze, and publish water quality data along Austin-area waterways; perform environmental restoration projects with community partners; and participate in several outdoor adventure experiences, often for the first time. Our program is intentionally designed to be accessible to youth in underserved communities who have less access to outdoor or STEM programming. Through our program, students become local environmental heroes, gain leadership and collaborative skills in interdisciplinary settings, are motivated to complete high school, and have positive transformative experiences that they carry for the rest of their lives.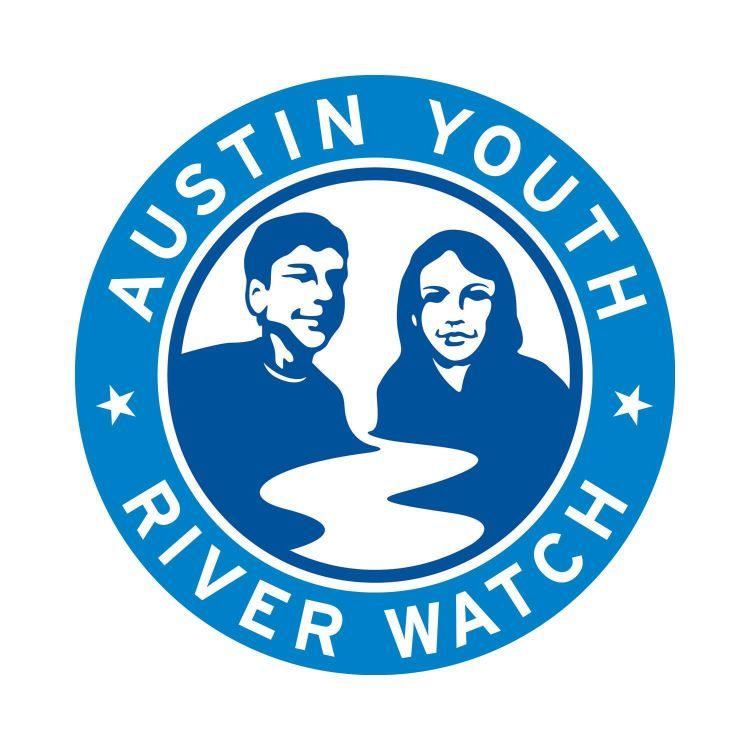 The Impact
Every year, Austin Youth River Watch transforms and inspires approximately 120 high-school students through a nature-based, experiential, and service-oriented afterschool and summer program in environmental science. We provide a safe place for teenagers to grow and gain confidence while experiencing outdoor adventures and learning to be active stewards of our planet. We are creating the next generation of environmental stewards while developing confident and successful young men and women, who are already making a positive impact on Austin's environment and community!
The work of River Watchers on local water quality is critical, and can help prevent environmental tragedies such as the Flint water crisis. Because of the regularity of the monitoring in our program, they have often been the first to detect spills and notify local authorities about conditions in neighborhood creeks and streams.

We invest deeply in every student and the environment, which is why we have seen great success throughout our over 25 years of service. River Watchers collectively spend about 800 hours outdoors per month, or more than 7,000 hours per school year, involved in enriching environmental education activities. River Watchers do not necessarily have the best grades, nor do many of them come to us with initial interests in STEM. All are defined as "at-risk" by Texas Education Code, and yet after one year of participation, 97% report greater knowledge of environmental issues, 89% say they are more aware of the choices they make, 89% report greater confidence with science, and 86% say they learned about new environmental or STEM careers.
Our students lead the way in understanding and positively impacting water quality in our local streams. And did you know that, since the time we started our work in 1992, nearly 100% of our students have earned their high school diplomas? In the most recent graduating class, all of our students entered college, and 67% chose to study STEM or environmental fields! Our alumni have become professional and personal environmental stewards working in government, academia, nonprofits, and industry. Some have even become environmental educators themselves.
These are our planet's future stewards. Your contribution will not only invest in our important environmental work, but also in the lives of underserved youth!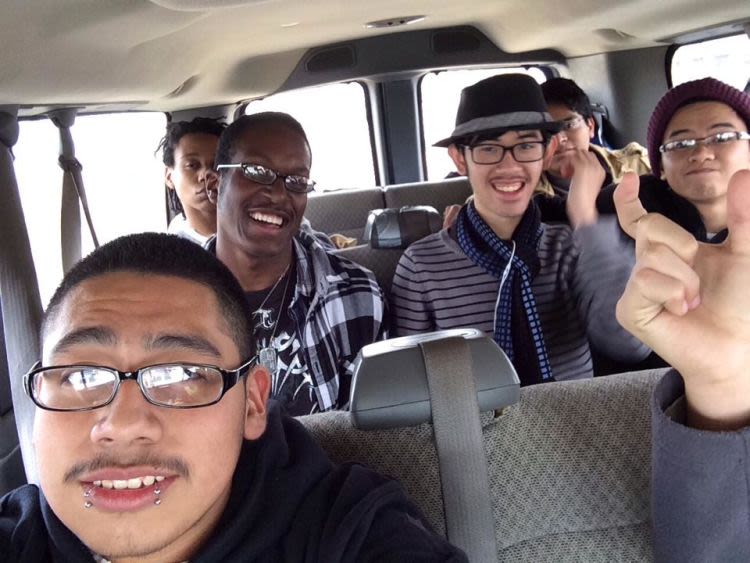 The Funding
The entire EcoAdventure will cost approximately $5,000. Your support will go towards:
Fuel for vans - $700
Groceries, activity fees, and outdoor equipment for the entire group - $3,500
Campsite reservations - $200
Camping and first aid supplies - $600
All funds raised beyond the initial $5,000 will go towards Austin Youth River Watch's overall programming, of which the EcoAdventure is a key part. All contributions are considered unrestricted and cannot be specified for any particular purpose. Your support is greatly appreciated, and will impact youth who would otherwise never have such an opportunity.
For all donations $50 and above, we are happy to provide an official Austin Youth River Watch vintage design Austin Creeks map t-shirt as a token of our thanks. Wear it proudly!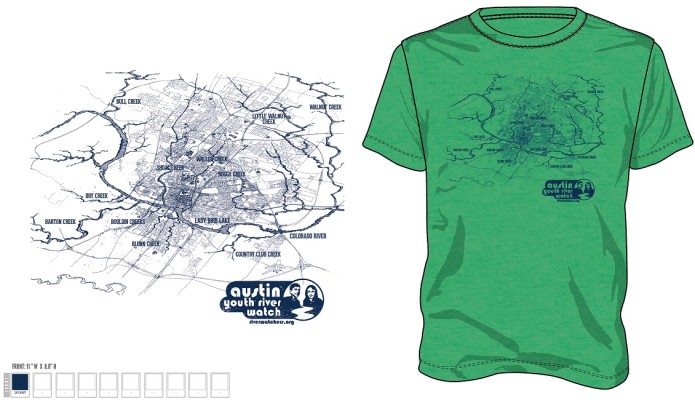 **If you select to pay the transaction fees, there is an optional donation to this platform (BetterUnite) included by default. If you wish, you may opt out of this option by unchecking the cover service fees box and changing the amount to desired donation.
Risks & Challenges
As a small nonprofit, it is always challenging to fund local core programming along with peak experiences such as the EcoAdventure for our underserved youth. There are a couple of things that keep us going:
Austin Youth River Watch has been making a positive difference with underserved youth since 1992. Nearly 100% of all our students have graduated from high school since then, and many of them are environmental stewards today.
We have built a supportive community around us that continues to grow. We'd like to share our story with you, and for you to join us.
Other Ways You Can Help
Share our campaign with your many followers!
Send us your email address to join our mailing list to learn about upcoming projects and events.
Volunteer your expertise (youth development, STEM, grant writing, marketing, etc…) and serve on our Board of Directors.
Volunteer with us to collect water quality data and perform hands-on restoration projects that enhance the ecological and hydrological functioning of riparian zones.
Learn more about us here, http://riverwatchers.org/.