COME PARTY LIKE IT'S 1969 WHILE

CELEBRATING
50 YEARS OF SERVICE ABOVE SELF
March 14, 2020 ~ 6:00 to 11:30 PM ~ Schaumburg Marriott, 50 N. Martingale Drive, Schaumburg, IL
MAJOR SPONSORS
MOON LANDING SPONSORS
& ANNE & LOREN TRIMBLE
VW BUS SPONSORS

SESAME STREET SPONSORS

ABBEY ROAD SPONSORS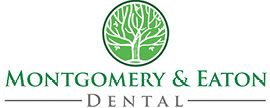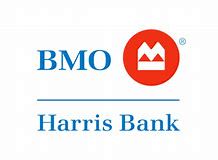 CHARTER YEAR: LATE 1969
While others were fighting for the rights of people halfway around the world, exploring a new frontier on the Moon, or rallying for new civil rights here at home, a group of civic-minded gentlemen put service above self and formed the Rotary Club of Schaumburg-Hoffman Estates. Everybody's Talkin' 'Bout It. During the past 50 years, the club has given countless hours to hands-on service projects and raised over $5 million for their local communities, including $250,000 for the Women's & Children's Wing of St. Alexius Hospital.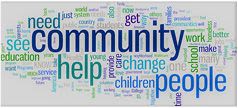 As the club marks its 50th Birthday, Let's Get Together to celebrate like it's 1969 at its annual Classic Dinner Dance and Auction. Can you dig it! I Heard It Through the Grapevine, It's [the Classic] Getting Better all the time. Come share This Magic Moment in Rotary time. What's the Worst That Could Happen?
March 14, 2020 ~ 6:00 to 11:30 PM ~ Schaumburg Marriott, 50 N. Martingale Drive, Schaumburg, IL
This groovy dinner/dance features a live auction, silent auction, raffles, monetary grand prize drawing, and sponsorships. Historically, it draws approximately 350 community attendees. So put on you '69 threads, grab your Honky Tonk Woman, and Come Together for Oh, What a Night! Italicized words are song titles or slang from 1969.
Be a ROCK STAR to the most vulnerable in our communities. He Ain't Heavy, He's My Brother. Purchase a ticket or two, attend this funky event, participate in the auctions, or make a donation. In doing so, you'll Let the Sunshine brighter for those who need us most. Your support will help us to:
break the cycle of domestic violence,

empower and heal abused children and prevent violence against children,

build the foundation for a lifetime of learning for children born in high-risk environments,

feed the hungry and improve the lives of people in need,

provide outstanding recreation for children and adults with disabilities,

educate, inspire, and believe in children and adults with Down Syndrome,

award ~$100,000* in annual scholarships to high school graduates and adults requiring vocational training/retooling (

* during Rotary Year 2018-2019)

,

enable older adults to stay in their homes longer,

provide nutritious meals and fellowship to seniors,

and cultivate BIG dreams on a smaller scale with MicroLoans.
Or be a SPONSOR. Email RotarySHE50@gmail.com to secure your spot as a Sponsor.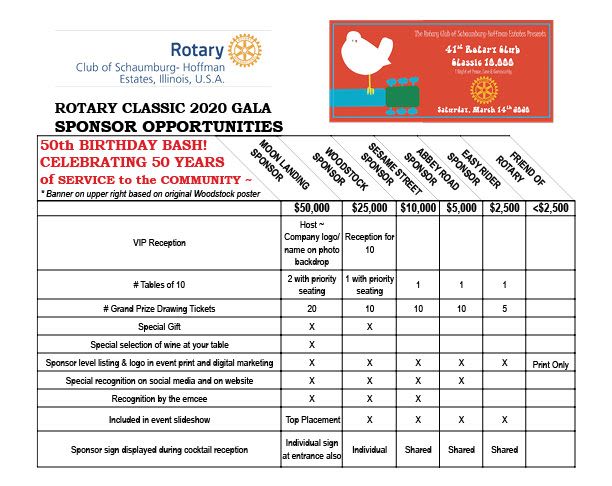 Restriction Note: Online sale of Grand Prize Drawing tickets is limited to Illinois residents. If you live outside IL, contact rotaryshe50@gmail.com to purchase your tickets.
IN THE NEWS -- https://www.dailyherald.com/entlife/20191024/rotary-club-of-schaumburg-hoffman-estates-marks-50-years-of-service
WHY GIVE TO ONE WHEN YOU CAN HELP SO MANY? https://youtu.be/gBny0m6jtLw
Oh Happy Day! Please Don't Let [Them] Down.
We are so grateful for your support. The Rotary Club of Schaumburg-Hoffman Estates Charitable Foundation, Inc. is a registered 501(c)3 nonprofit organization with 70 members who are passionate about making a difference.

All the above is possible in collaboration with our community partners that include, among others: