Roger's Merivis Journey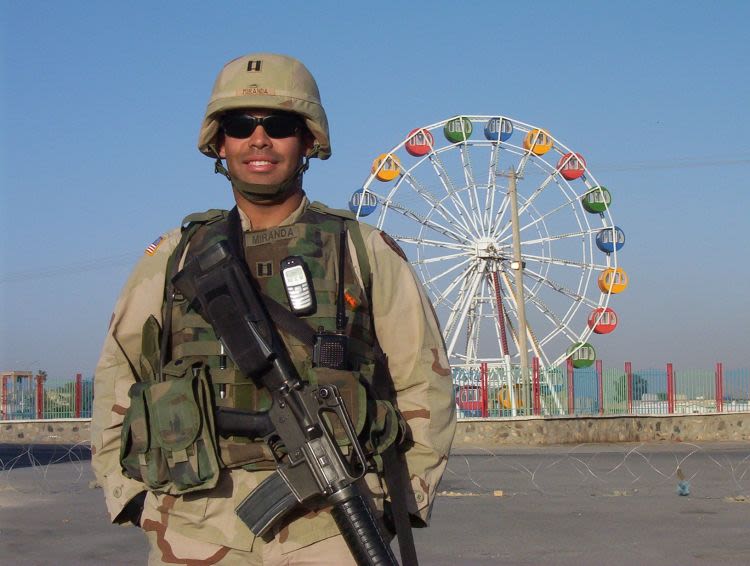 I was born in the projects in Newark, NJ. We we poor, but my parents taught me that through education I could make a better life for myself. Because of that, I excelled academically. I earned a high school scholarship to The Hill School, one of the finest boarding schools in the country. After that, I went to Syracuse University where I enrolled in the Army ROTC program. In 1997, I became a Second Lieutenant in the U.S. Army. I've worn many uniforms over the last 21 years, but now the time has come for me to hang up the uniform for good.
The thought of finding a new job after the military is frightening. The Army is the only life I've ever known and I have a wife and two kids who are counting on me to get this right. Where am I going to find a job where I could hopefully make enough to support my family and leverage the skills I have? I want a career in tech, but I feel like I'm lacking the skills to suceed there. So I prayed and went looking to how I can get those skills.
Then I found Merivis Foundation and everything changed. I now have one Salesforce certification and I'm studying for a second one. My professional network has exploded and I've made so many wonderful new friends. Most importantly, I'm no longer afraid of leaving the Army. Merivis has given me hope and a roadmap to success!
Merivis Foundation supports Veterans and military spouses preparing for their next missions through training, mentorship and job readiness for Salesforce cloud technology positions. With a growing need for Salesforce certified professionals and an increasing number of underemployed Veterans in the country, they bridge the gap to help Veterans and military spouses transition to civilian life and find great careers.
Since they started in 2015, Merivis has impacted the lives of nearly 100 military Veterans and spouses by supporting them in their transition to civilian careers. Through Salesforce training programs, they've put them on the path to growing, in-demand technology roles and they couldn't have done it without every member of the Merivis community.

Thank you to KLRU for featuring Sheldon Simmons, our board member and graduate of the first Merivis cohort in their American Graduate series. To view more stories from the KLRU series "American Graduate: Getting America to Work" visit klru.org/americangraduate or search by #amgradtx