My name is Glenn Goodwin. I am a proud U.S. Army, Vietnam veteran.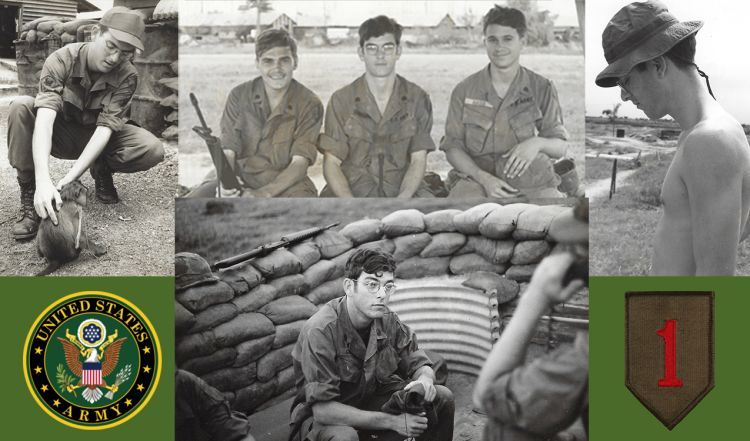 It is exciting to be a part of this Veterans Day 2018 Fundraising Event.
WE NEED YOUR HELP!!! Our goal is to raise $30,000 by Veterans Day - November 12, 2018. My PERSONAL GOAL IS TO RAISE $2,000 which I intend to beat!!! Please donate what you can to help this worthy organization attain their objective to help train our veterans, military & military/veteran spouses for an exciting, new career with Salesforce!
I understand the challenges of veterans and military to transition into the workplace. To help meet that objective, The Merivis Foundation; a respected, non-profit organization, has become an incredible source for veterans, military & military/veteran spouses to obtain near free training to become a certified Salesforce professional. In fact, they were instrumental in my training and ultimate certification as a Salesforce Administrator (see My Merivis Story below).
MY MERIVIS STORY
Through the Merivis Foundation, I have gone through the Salesforce Admin 201 training program and have become a Certified Salesforce Administrator. As a veteran, I was thrilled to have discovered the amazing opportunity this excellent non-profit organization provides to active military, veterans and military/veteran spouses. Thanks to Merivis for recognizing these extraordinary individuals who gave so much to our country. We certainly appreciate it! To find out more about my training and overall experience with Merivis, click here to go to their website to access my full story on my Blog on their website...Glenn Goodwin blog
Merivis Foundation supports veterans preparing for their next missions through training, mentorship and job readiness for Salesforce cloud technology positions. With a growing need for Salesforce certified professionals and an increasing number of underemployed veterans in the country, we bridge the gap to help veterans transition to civilian life and find great careers. Since we started in 2015, Merivis has impacted the lives of nearly 100 military veterans by supporting them in their transition to civilian careers. Through our Salesforce training programs, we've put them on the path to growing, in-demand technology roles and we couldn't have done it without every member of the Merivis community.
Thank you to KLRU for featuring Sheldon Simmons, our board member and graduate of the first Merivis cohort in their American Graduate series. To view more stories from the KLRU series "American Graduate: Getting America to Work" visit klru.org/americangraduate or search by #amgradtx