Event Management
Contacts, supporters, or donors, BetterUnite provides core relationship management features. Easily import or export lists to leverage previous donors and new supporters.
Event Ticketing
Leverage your email marketing tools like ConstantContact, MailChimp and Emma. BetterUnite tightly integrates with these platforms to expand your toolkit.

Manage Attendees
Many streamlined methods for analyzing donations, donors, and campaigns. Charts, lists, and advanced querying to evaluate performance at multiple levels.

BetterUnite can help manage your fundraising event
Your fundraising event may be at a physical location, but you can still maximize the impact of the event by using BetterUnite as the tool to manage it.
Register for Free and Try IT
Manage Events, Sell Tickets
Fundraiser events, dinners, lunches, galas, golf events
Provide single or group ticket options
Fundraising Teams (Others can sell tickets for your event)
Ticket sales limit options
Paddles Up and pre-authorization support
Custom branding for your event page
Social platform integrations
Email Marketing Integrations (MailChimp, ConstantContact, Emma)
Track and manage attendee status
Accept donations for events in addition to ticket sales
Customizable email templates and messaging
Communicate with event attendees
Embed ticket sales support to your website
Accept credit cards and pay by check
Provide event sessions/agenda, with capacity and multiple-choice options
Combination Ticket Sales to multiple events
Attendees can choose event sessions they're attending
Pre-authorize option for attendees
Copy Event to repeat easily
Security driven check out access
---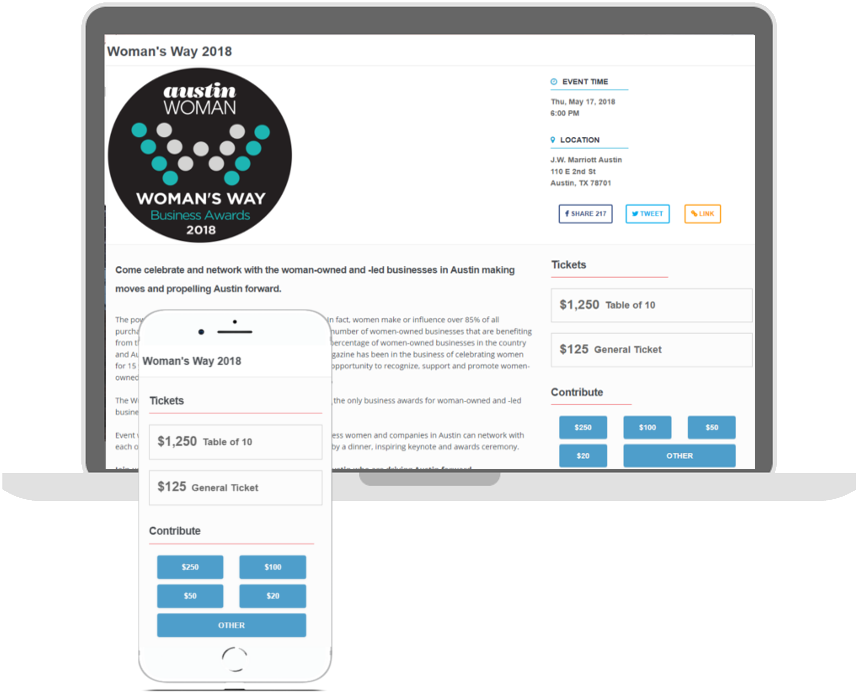 Event Management Made Easy
Full event management capabilities cover you for planning, executing, and managing your events.
Giving Thermometer
With live updating thermometer, turn up the excitement during your events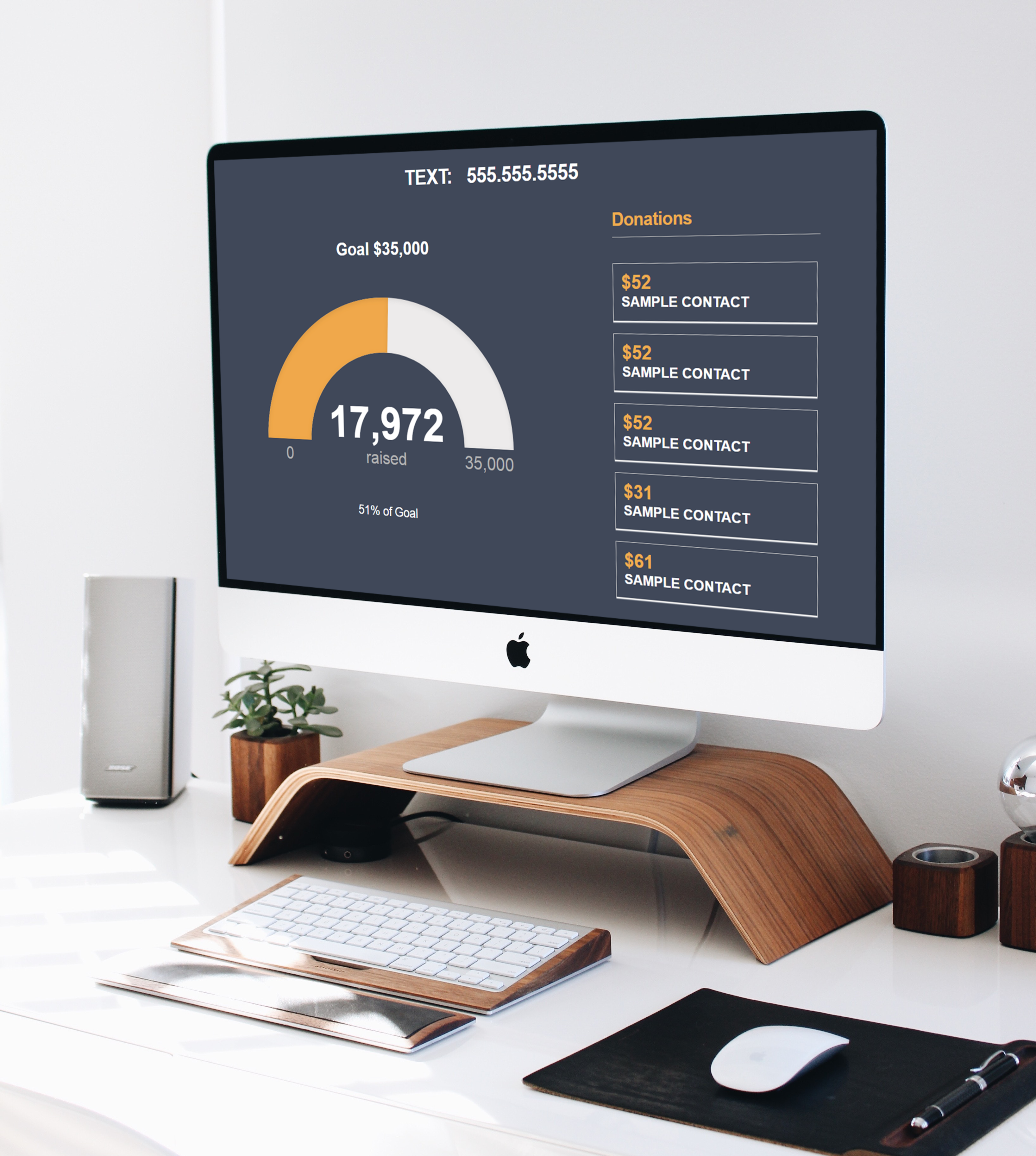 Safe, Secure Transactions. Safe keeping your funds.
We use industry standard technologies to provide transaction security
Secure transactions with industry standard compliance
Separate campaign and funding security access
Withdraw from your campaigns anytime
Support multiple bank accounts
Support for campaign specific funding accounts
Full funding & bank account management tools
Zero BetterUnite Fees
BetterUnite does not charge you ANY fees.
You also have the option of asking your donors to cover the standard credit card processing fees of 2.9%+30c required by the payment processors.
Fundraising made simple and FREE.
What separates us from the rest is our commitment to bring you the most functional platform while keeping it free.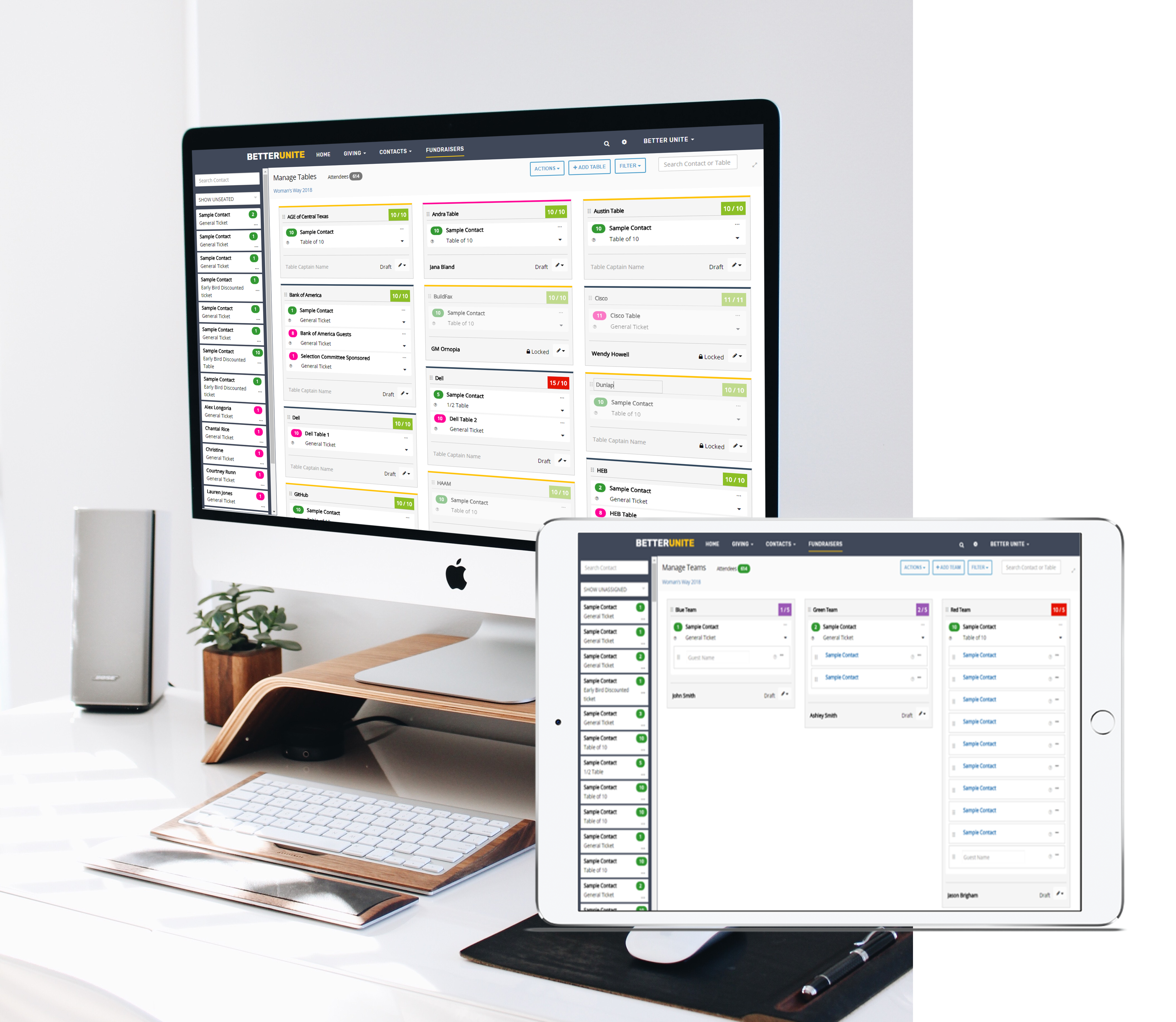 Manage Tables or Teams for your event
Fundraiser events, dinners, lunches, galas, golf events
Create, manage tables
Assign attendees to tables
Track table captains, table sizes
Drag & drop registrations to tables
Color code tracking
Print tables assignments
Import table assignments
Track purchased/unpaid tickets
Manage parties as a whole or break up across tables
All of the above for team management.

Manage teams and tables in the same fundraiser event