With one of Carson's last whispered wishes as our guiding force, "help the next kid with cancer," we are pleased to announce 17-year old Charlie Williams as Honorary Chairman of CLF's 4th Annual Young Man with a Golden Gun (YMGG) Clay Shoot – Pulling for Charlie.
When Charlie's family moved to Dallas three years ago, he was introduced to his school's clay shooting team. Although, he had never shot clays before, Charlie had a mind for physics, calculus, a tremendous work ethic and was immediately hooked on clay shooting! A few months later, an emergency visit to Children's Medical Center, Charlie was diagnosed with leukemia and ended up staying for 10 days. "I went to the hospital thinking I would be home in time for dinner. I didn't have anything with me then a nurse handed me a backpack with really soft pajamas, a blanket and other stuff, those are still my favorite pajamas," says Charlie and credits the Carson Leslie Foundation for "being a lifeline when I needed one." Still in treatment, Charlie told us, "I worked with my surgeon to place my chemo port on the left side so it wouldn't be affected by the shotgun!" We are excited to introduce Charlie Williams as the Honorary Chairman of the Young Man with the Golden Gun - Pulling for Charlie! (photo below)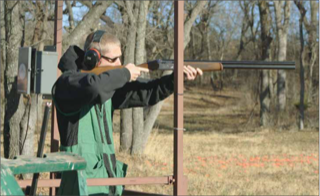 Registration: 8:00am
First Pull: 9:00am
Golden Gun Shoot: 11:00am
Lunch: 11:30am
Awards/Auction/Raffle: Noon
h the Golden Gun - Pulling for Charlie.