SIMS Foundation Capital City Carp Classic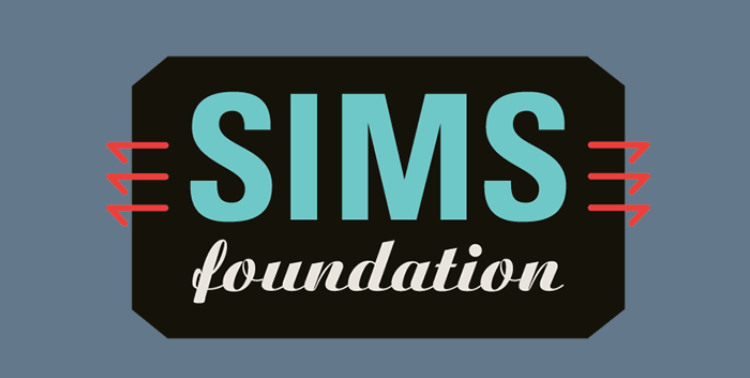 The SIMS Foundation provides mental health and substance abuse recovery services for musicians, the music industry and many others. Fishermen have always recognized the meditative and mental health benefits found in fishing. I am proud to bring two loves of mine: fishing and music together in to one event. With your help, we can make a meaningful donation to the
locally-born 501(c)3 SIMS Foundation.
SIMS Gala & Awards Benefit Show
November 16th : 3:45 PM to 8:45 PM : Ski Shores Marina (2905 Pearce Road)
John Baumann : Rosie Flores : The Rockabilly Deluxe Show : Willy McGee
Food and drink will be provided by Ski Shores.
Raffle, door prizes and family fun activities
Thanks to our sponsors!

Fishing Tournament Rules and Registration
Fly-Fishing Only, Catch and Release Format (Photo submission requirements below). The tournament is open to any publically accesible Texas body of water. Cash and Gear prizes for top 3 finisher in each category.
CITY CARP RECORD: If any angler catches a verified carp city (invasive species only) record that is recorded and recognized by the governing state agency overseeing such records that team will be awarded a new Hobie Mirage Pro Angler Kayak.
Rules & Regulation
registrationt $180. tAngler registration packages includes an event t-shirt, two YETI Ramblers, one event measuring device and $20 in gift cards to Whole Earth Provisions.

FLY ONLY. Up to 4 rods may be rigged and ready per team.

Wading and boats are permitted. No fishing from private land, pier or dock.

Every angler must have a valid Texas fishing license. Must follow all Texas laws and regulations.
Two Day Competition: 11/15 @ 6 AM until deadline to submit entry at Ski Shores on 11/16 at 4:50 PM. NO LATE Entries. Late S

ubmissions will be disqualified immediately.

3 categories: Carp, Bass and Most Species caught.
$500 Cash Prize for 1st place in each category. Top 3 placers receive outoor gear prizes valued starting at $350for third up to $1,000 forfirst place winners.
Bass and Carp winners shall be decided on total length - with the pair having the greatest length being declared the winners. Photos must be submitted and will be judged by tournament Marshall's.

Photos must have the tournament specific measuring device visible in the photo (an aluminum measuring stick with the event logo will be made for each angler upon registration). Photos must be time-stamped (phone showing time and date) for the catch to be considered. Must turn in the measuring device used in the photos prior to the award ceremony for judges to review. Photos must also include the Yeti Rambler touching the nose of the fish for further security. In the event of a tie the "fastest fish" rule applies where whichever team landed their first fish first will be declared winner.

All competitors must behave in a courteous manner at all times. Use of derogatory language, excessive alcohol consumption or drug use will not be tolerated of our anglers prior to their submission. Any participant found to be unruly while angling will be penalized; however, such behavior subsequent to angler submissions is authorized and not discouraged.

If any competitor wants to make a complaint about the conduct or practice of another competitor they must do so to a tournament agent or marshal within 30 minutes of any alleged infringement taking place. All decisions are at the discretion of tournament directors.

Any tournament Marshall or oversight agent may, at any time, board your vessel and examine the anglers tackle, rods and other equipment.