Have you ever attended EAST? Will you attend EAST this year?
We are an artist-run, grassroots organization, that does a whole lot with very little. We are great at solving problems, being creative, and pulling off city-wide events with a small team and an even smaller budget. For over 17 years, we've championed emerging and established artists in our community by connecting them to an engaged and diverse audience who understands the power art has to enrich lives and support a dynamic, growing city. We strive to make art a part of everyday life.

We need you to help keep Austin's creative community vibrant and strong! We are asking anyone who has participated in or attended the East Austin Studio Tour to donate $5 today though this online campaign. Tito's Handmade Vodka has generously agreed to match up to $10,000 to help us meet our ambitious end of year fundraising goal, all in support of our local arts community. We hope you will join us!
EAST provides opportunities for artists at any stage of their career to create, exhibit, and discuss their work, and invites the public to meet artists in their spaces and learn about the creative process. From $5 to $500, any amount that is right for you, will go a very long way to helping us meet our ambitious 2018 goal of $50,000. If every single person who attended EAST this year contributed just $1, we would meet that goal.
Support EAST. Support local artists during EAST. Support artists all year long. Spread the word. Thank you!
Working together we can make sure Austin's creative community thrives into 2019 and beyond. We look forward to seeing you out on the tour. For questions regarding your donation, please email development@bigmedium.org.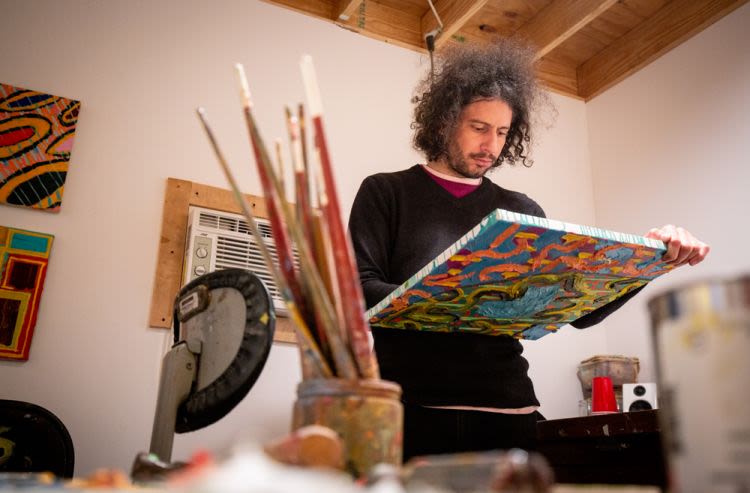 #336 Ryan Davis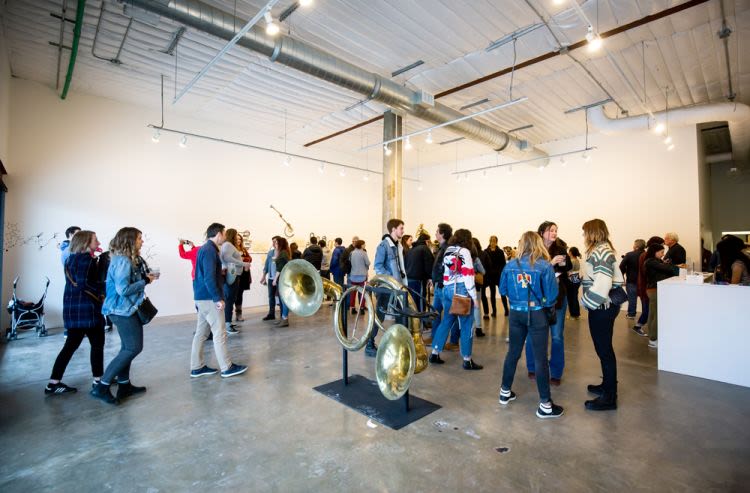 #306 Steve Parker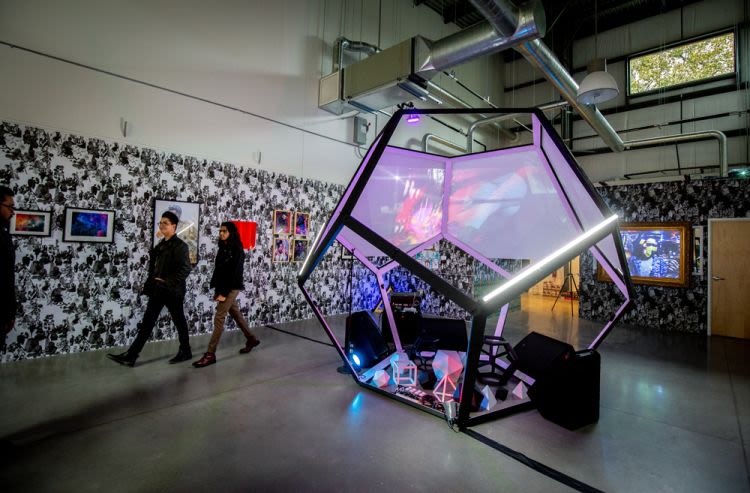 #207 Essentials Creative
#334 Fancy Fancy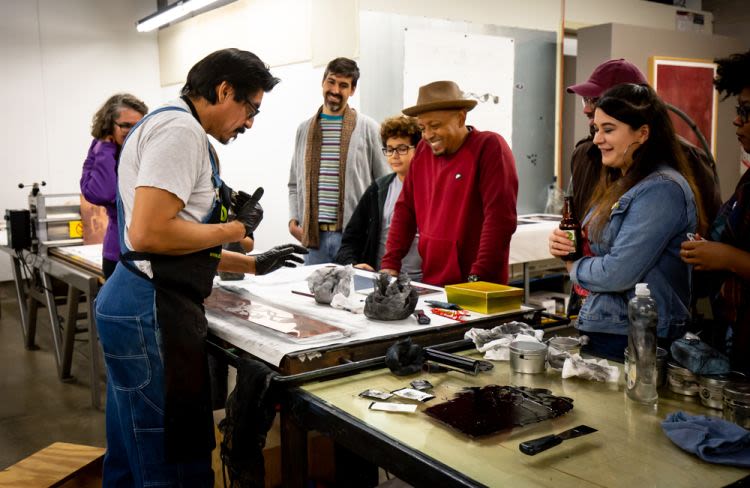 #123 Flatbed Press
All photos taken during the 2018 East Austin Studio Tour, Weekend One by Vincent Roazzi Jr. @vincehashtagvince