Anthropos Arts connects at-risk youth living in poverty with professional musicians, cultivating confidence, integrity and life skills through musical instruction and mentorship. Our students get free instruction and mentoring from some of the best artists in the country, performance opportunities at Austin's seminal venues and events and exposure to a wide range of music as both audience and performers.

In our 3rd annual 30x31 Back to School Fundraising Challenge, Anthropos Arts is working to raise $30,000 throughout the 31 days of July, to ensure an outstanding year for our current and incoming student musicians in a powerful and impactful way.
Over the course of thirty-one days, we are asking supporters of Anthropos Arts, family, friends, colleagues, local businesses - in addition to anyone with a love of music and community - to come together to help Anthropos Arts in reaching our goal of raising $30,000. By making a donation today, you are helping us help Central Texas teens living in poverty beat the odds, graduate high school on time, and earn scholarships to college. Our proven programming has helped thousands of kids over the years find success by helping them increase their confidence, learn how to learn, navigate the academic landscape, hold themselves accountable, manage their time and commitments - all while becoming great musicians and having FUN. At Anthropos Arts, we know that music + mentoring = opportunities!
Help us keep it going!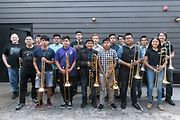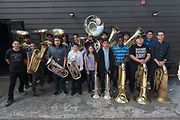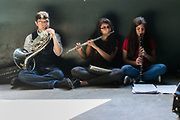 At-risk children in schools serving low-income families find a safe-haven in the music program provided by Anthropos Arts and local musicians are put to work sharing their passion with eager students. For more than a decade 100% of our Seniors have graduated from high school and, for the past five years, ALL have gone to college on scholarships. In fact, the academic success of our students not only exceeds the dismal numbers of local and national statistics for low-income teens, it also equals or betters that of dropout prevention and college prep programs!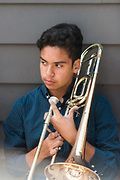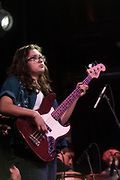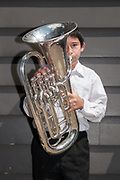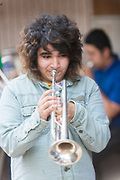 Keeping kids engaged in music programs, rehearsing, performing, and practicing at home, helps give them a focus, and keeps them busy learning – not hanging out unsupervised in their neighborhoods. Incidents of juvenile crime more than double between the hours of 3pm and 7pm – exactly when Anthropos and school band rehearsals are happening. In fact, according to the USDOJ, after school programs like ours do significantly more decrease a community's violent crime rate than do juvenile curfews.